If the summer getaways I'm seeing all over Instagram are any indication, this is the summer of the BEACH + that means it's the PERFECT time to DIVE into a collection of my favorite ocean-inspired motifs – scallops, ripples + waves!! 
I positively ADORE dynamic patterns and that's what scallops, ripples + waves are all about, Creative Tonics!! Guaranteed to look divine both in your home + on YOU, these motifs are sure to evoke memories of long, sun-drenched days spent seaside!! Let's dig in!
Let's Make Some Waves
In case you missed it, my Creative Tonic team took High Point Market by storm this spring!! High Point is well known for being THE spot to go when you're yearning for a glimpse at which home design TRENDS are on the horizon + I was thrilled to see SO MANY scallops, ripples + waves while there!! 
It's safe to say that these CLASSICS will be at the forefront of design for years to come!! In fact, they're so classic that I've been using them for YEARS in clients' homes – think rippled countertops, scalloped furniture frames, and wavy millwork. The possibilities are truly ENDLESS!!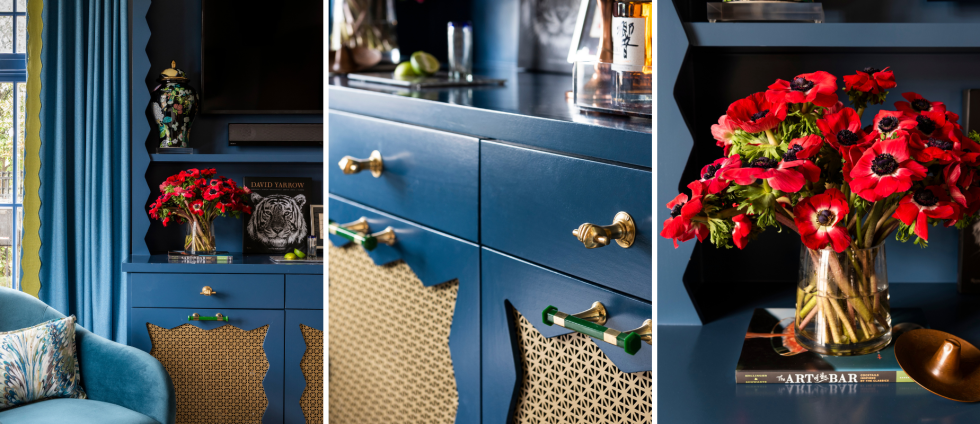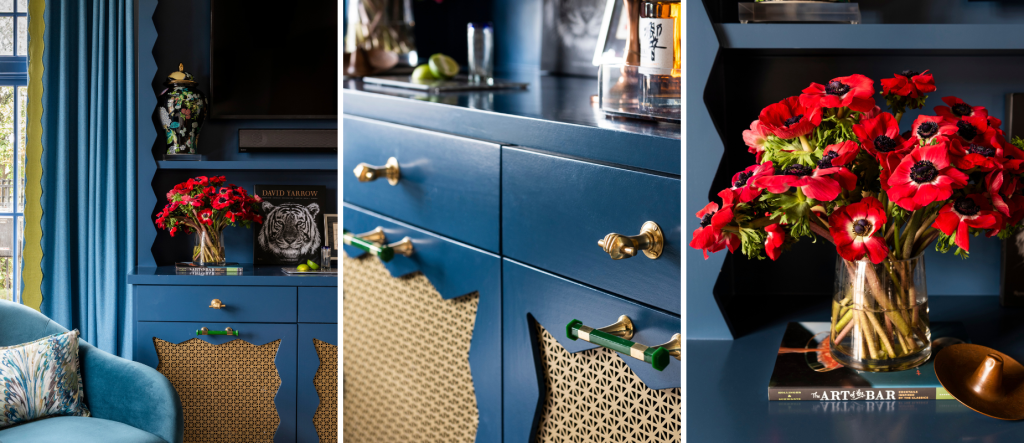 The deep blue paint in this bar/lounge (featured in House Beautiful, no less!!) keeps the wavy cabinet detail looking elevated and decidedly non-nautical. I LOVE the motif in the space so much that I repeated it on the drapery trim!!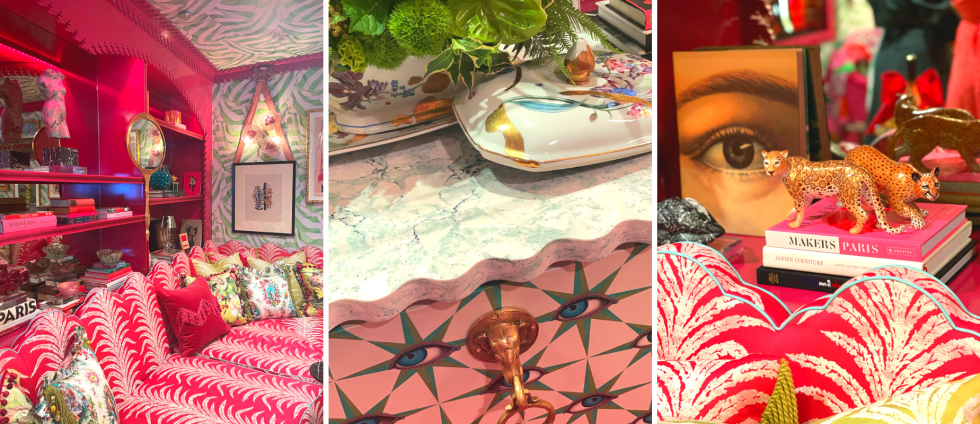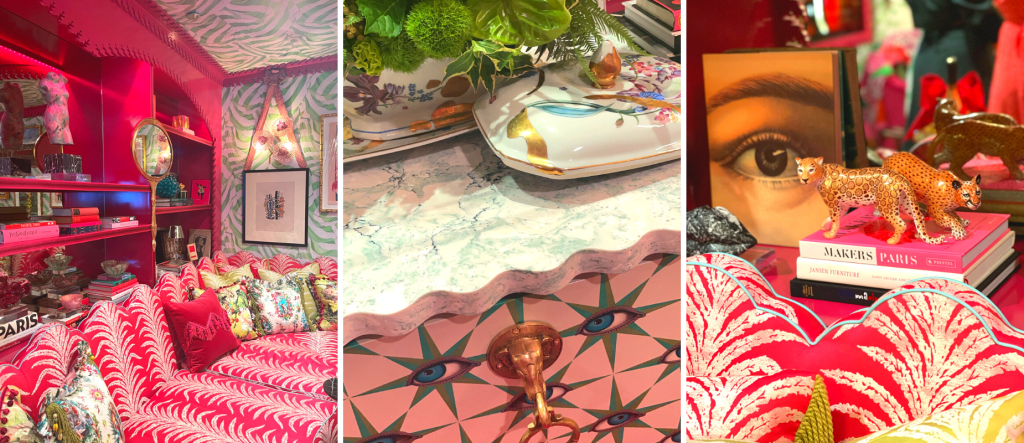 Last year's Kips Bay Decorator Show House in Dallas is STILL one of my favorite projects! My Moulin Rouge-inspired Media Room is an ode to all things Paris, whiplash Art Nouveau design + (of course) Moulin Rouge, with a dash of Palm Beach.
Naturally, I had to weave these beloved motifs throughout the design – in the curvy sofa profile + its scalloped back as well as the scalloped edge of the bar!!! C'est magnifique!!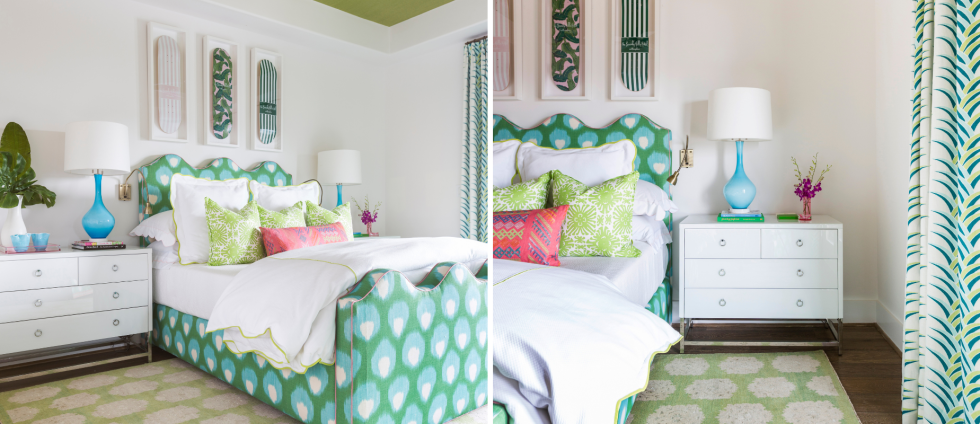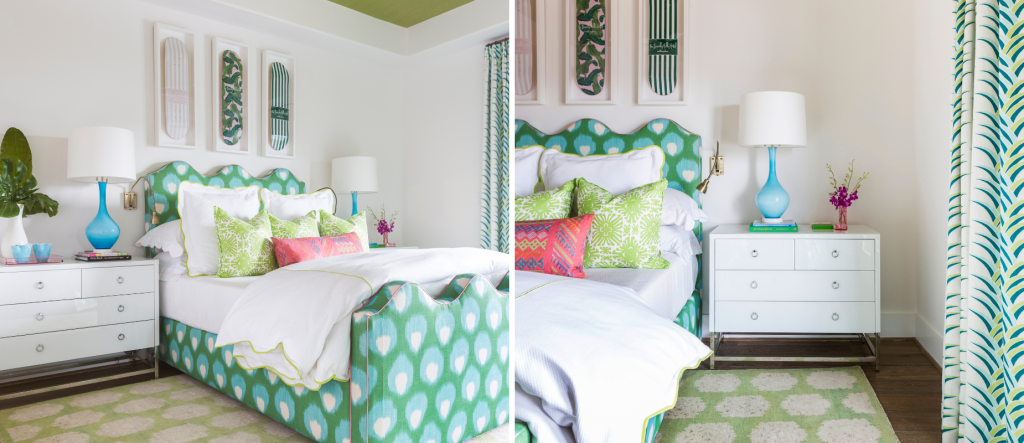 I love waves so much that I designed a custom bed with a wave-inspired profile on the headboard and footboard for my very OWN beach home (take a peek at the space HERE!)! Wave motifs are PERFECT for those moments when you want to pay homage to a seaside escape without being TOO on-the-nose!! 
These are just a couple of ways you can bring a dash of summer FUN to your colorFULL daily life!!! Whether it's in your home, or via your fashion choices, you know what I always say – MORE is MORE is MORE!! (Don't forget to pre-order your book HERE — I'm OVER THE MOON that Carl Dellatore was so kind as to include me in his upcoming ode to over-the-top, opulent design!!)
I can't WAIT for you to see what I've gathered for you today!! Scroll on for some FABULOUS goodies that embrace the scallops, ripples + waves lifestyle I love so much!!!