September is just around the corner, Creative Tonics + this particular September is going to be MAGICAL!!! I am SO very excited to share that I was selected to participate in the 2021 Kips Bay Decorator Show House in Dallas + you're in for a SPECTACULAR, SPECTACULAR treat!!!
I'm designing the media lounge for this year's show house + what's a media lounge without a little DRAMA?! I'm sharing a look at our ELECTRIFYING mood board as well as some other FANTASTICAL sneak peeks + I hope you "CanCan" join us for a tour + a glass of Armand de Brignac next month!!
Kips Bay Decorator Show House
September 24 – October 24
5138 Deloache Avenue
Dallas, Texas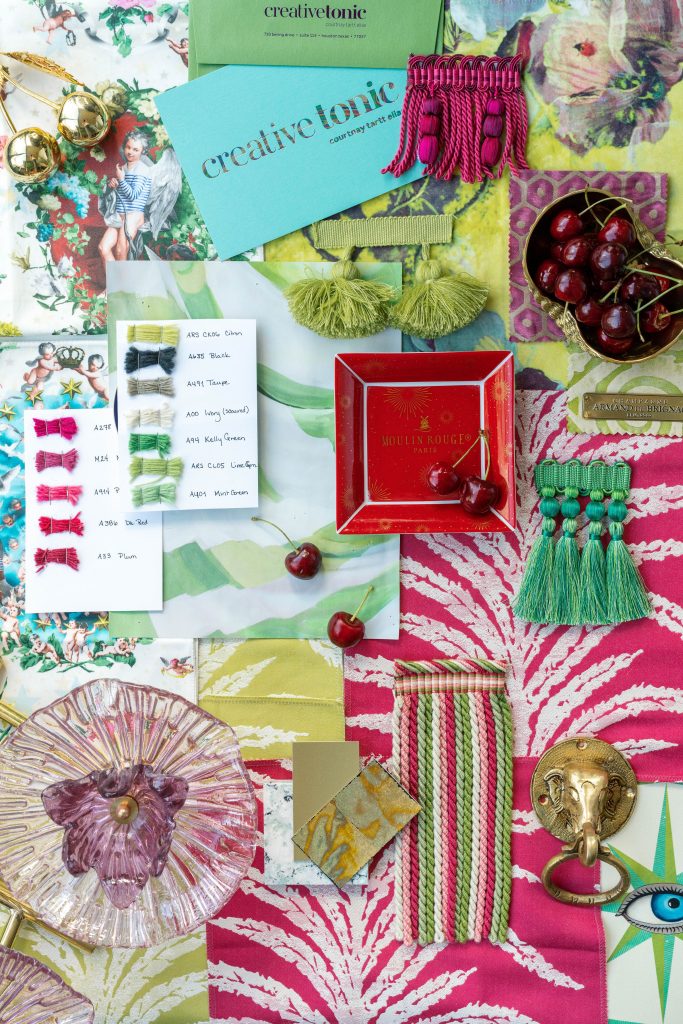 From the original Moulin Rouge in Paris to the movie + Broadway show, I truly can't get enough of this Parisian night club's decadent beauty!! In fact, the first time I watched a movie in a home theatre, it was Baz Luhrmann's Moulin Rouge + it was the last Broadway show I saw before the pandemic forced theaters to close. The movie has had a profound effect on me personally, so having the opportunity to take my favorite film + and turn it into a show house room was beyond anything I could ever dream!
Inspired by my experiences living in Paris, great French couturiers like Jean-Paul Gaultier, the gorgeous designs of Maison Jansen + CHAMPAGNE (bien sûr!!), I am incredibly honored to be working on such an exciting project!!! Layers upon layers of color, pattern + passementerie detailing embody a spirit unlike any other +  I'm bringing it all together in this Media Lounge where Paris' Moulin Rouge meets Palm Beach in a genie bottle!!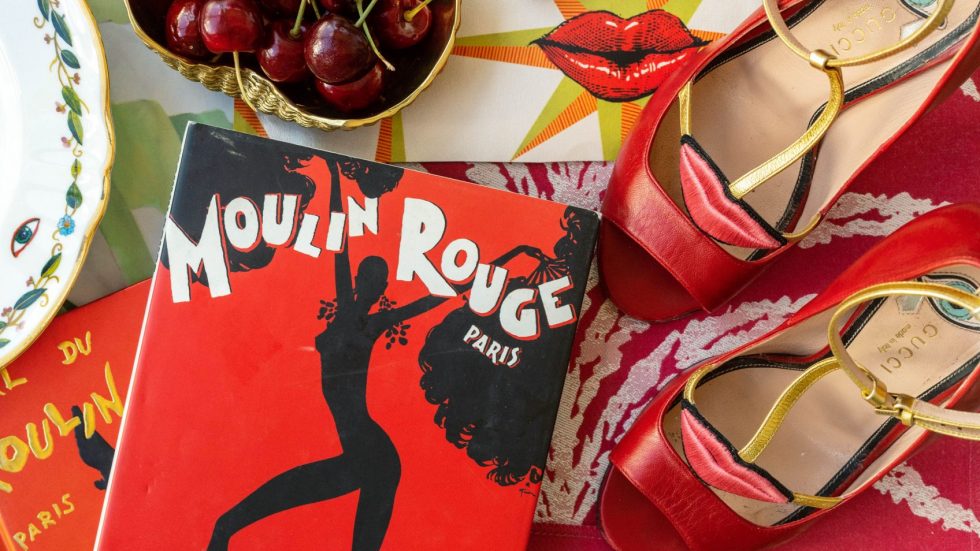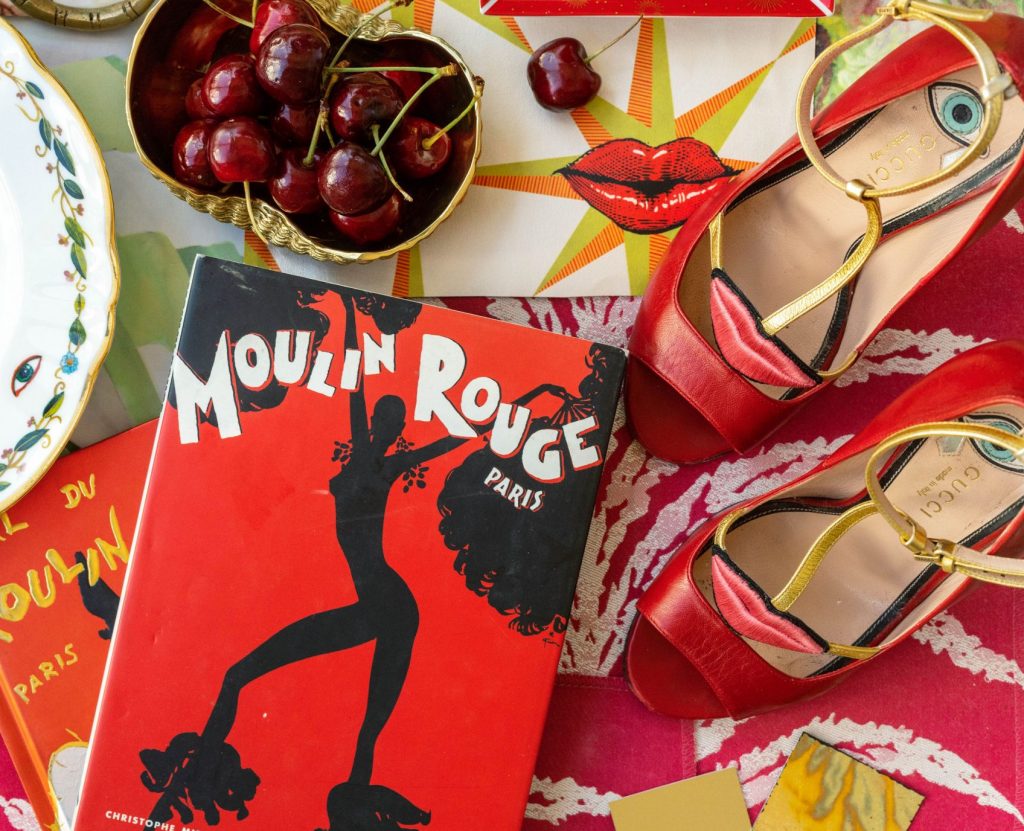 There are far too many brilliant details to mention but you can expect to see hints of Art Nouveau whiplash design, Henri de Toulouse-Lautrec's avant-garde use of color + homages to Hector Guimard's Paris metro stations – c'est magnifique!! I couldn't be more grateful for my team + our INCREDIBLE partners who are making this lounge a DAZZLING reality!!! Up next is my FABULOUS roundup of all things BUBBLY!!! You simply MUST stay tuned!!!