Can you believe it's already July, Creative Tonics?! HOW has summer passed by so quickly?! In my case, it was certainly because we kicked off the summer with an ABSOLUTELY AMAZING family vacation to Italy + I can't wait to share it with you!!
We (+ by we I mean, me, Mr. Creative Tonic, our three boys + their significant others — we were quite the crew!!) started the summer with a bang spending a few days in Rome + a few more in a FABULOUS Tuscan villa. HOT TIP: If you're planning your own Italian getaway, do the heavy walking/touristy things in bustling cities first + then just relax in the countryside for the end of your trip. City, then countryside, is our new family travel motto!!
OH, and I've mentioned this before but if you're considering a similar adventure, I HIGHLY recommend reaching out to Kate Johnson, travel planner EXTRAORDINAIRE!! Once again, Kate and her team made all of our European dreams come true!!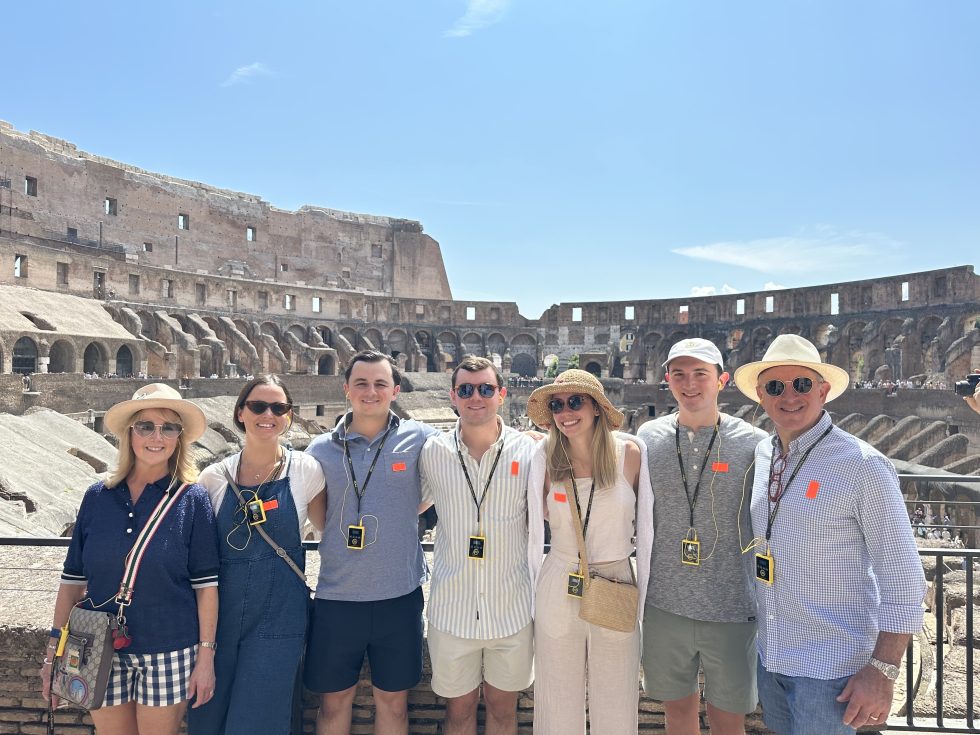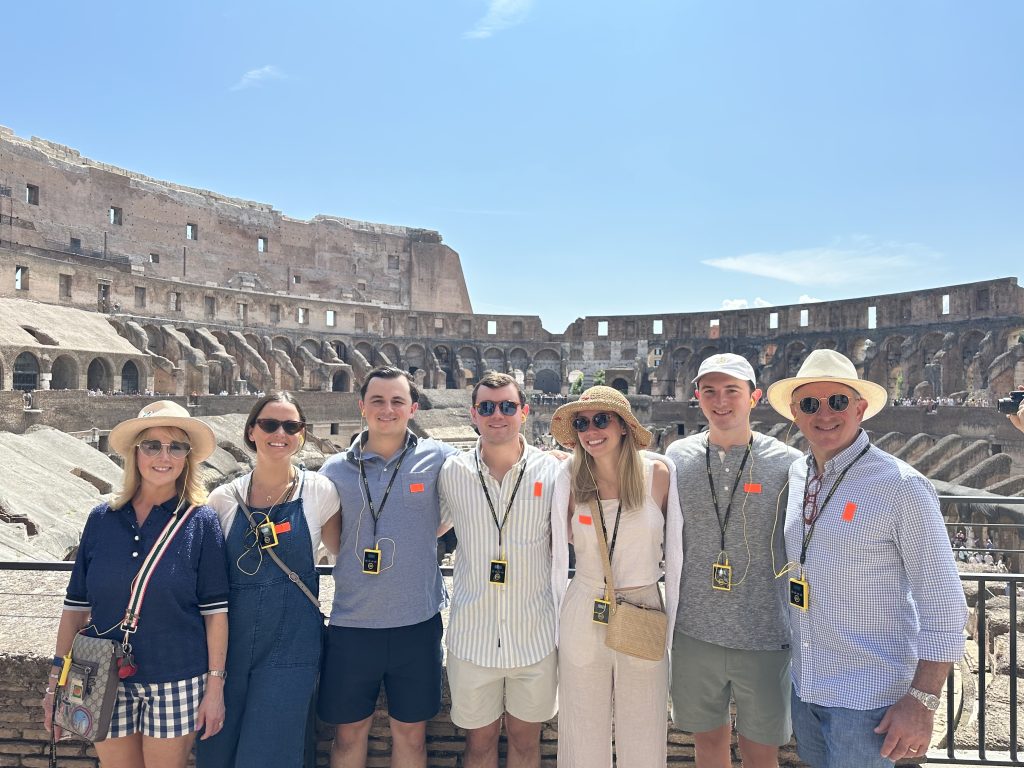 This holiday left me with some FUN stories to share, shops + restaurants + vendors to recommend + more, but it also brought me another FULL CIRCLE MOMENT in Tuscany. I was struck by how CONNECTED our homes + stories are + how fascinating the tiny vignettes of one's life can be. BUT … more on that later!!
Roman Holiday
So, back to dear Roma, where we walked possibly MORE miles than we'd EVER walked before, courtesy of Mr. Creative Tonic's LOVE of tours, tours, and more tours!! We used guides from Rome Guides + have nothing but wonderful things to say about them!! Naturally, we did a little shopping with our FAVORITE shopping guide, Alysa Weinstein Gravina, affectionately known as the Vogue Mayor of Rome. Everywhere we went, people would pop out of their shops to cheerfully greet her + she took us to some amazing hidden gems! (In particular, Oriani for custom(!!) leather sandals!! Molto chic!)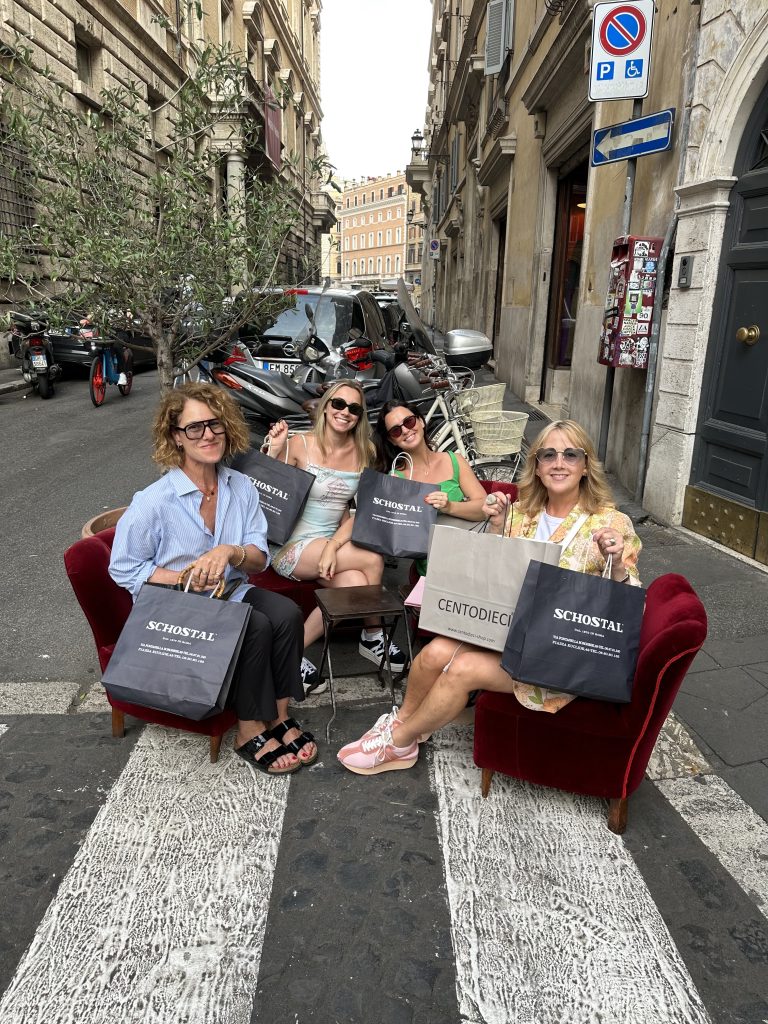 In keeping with the Creative Tonic family's love affair with food, particularly pasta, we ABSOLUTELY indulged in a Carbonara taste-off at various eateries across the city. DIVINE. Mr. Creative Tonic shared his favorite (on all the lists, both locals + tour guides) restaurant, Pierluigi, with us + we LOVED our meal on their piazza terrace. My favorite (that 100% WON the Carbonara-off), the minuscolo Ristorante Dilla, is just a stone's throw away from the Villa Medici + Villa Borghese. The tavern feel + the wine + the food is just PERFECT!! We made SO many memories along the MILES walked, drinks shared, bread broken + shops + sites perused!! THESE moments are what make a trip once-in-a-lifetime, Creative Tonics!!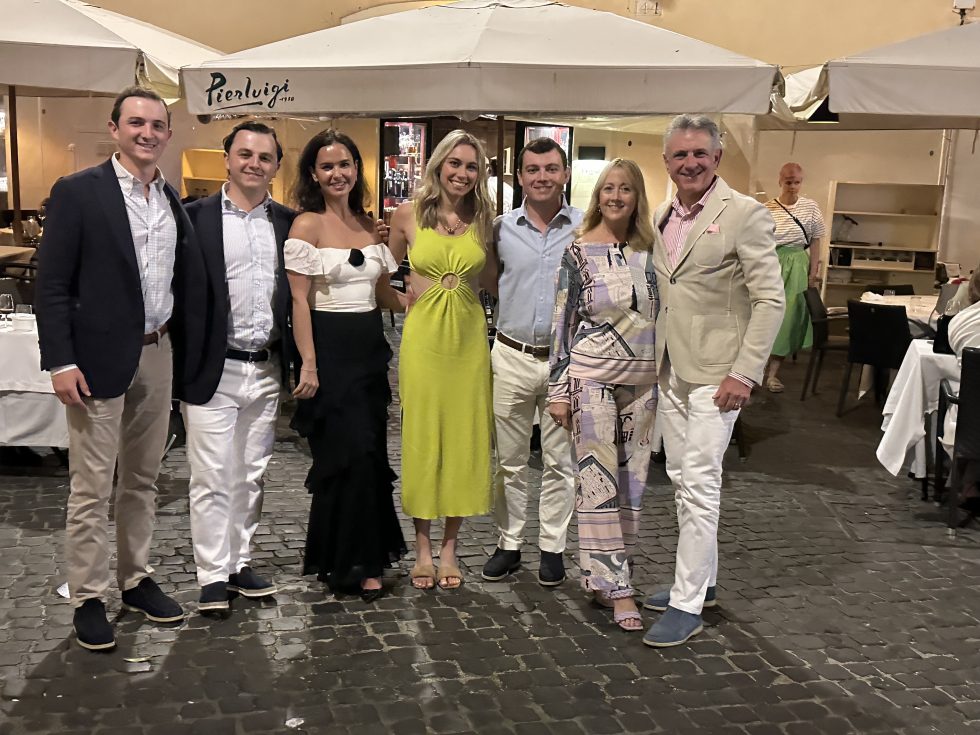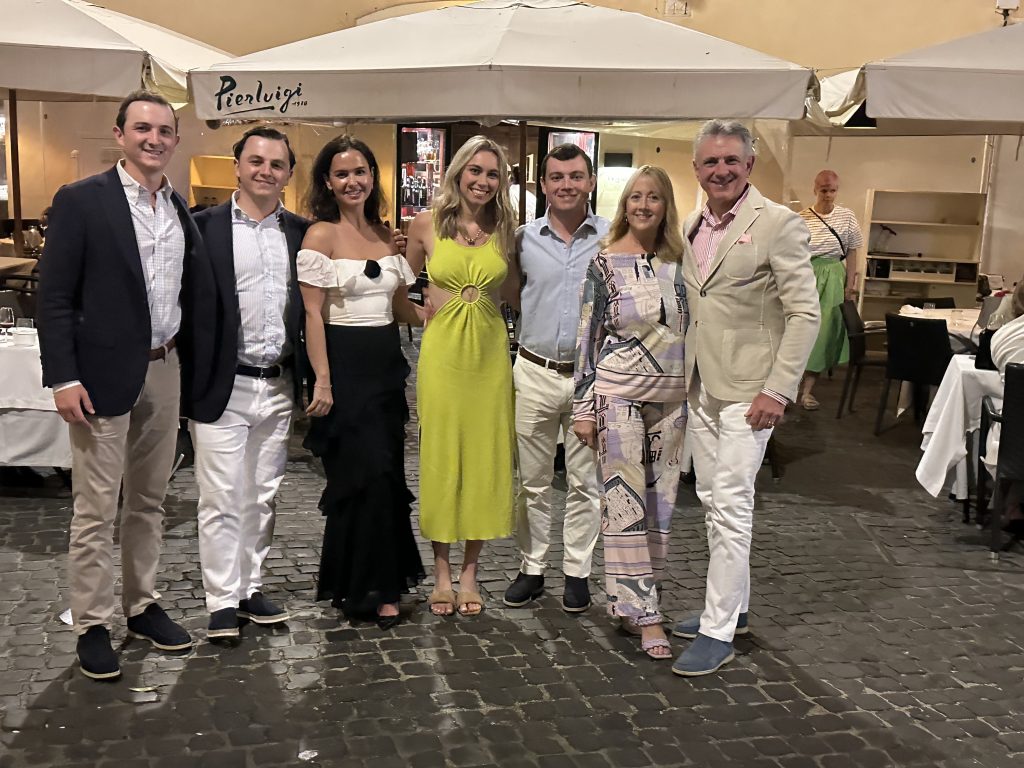 I'm sure you've got some questions on just WHERE we dined, drank, shopped + saw, so I've put together another ColorFULL City Guide (to Rome!) for you, Creative Tonics!! Save this Google Map for your next trip to Roma, or just take a peek + a mental trip. There's ALWAYS something beautiful about a Roman Holiday, mental or physical!!
Our Tuscan Villa (With a Bit of Mystery!) …
After the go-go-go pace of our Roman Holiday, our Creative Tonic Crew headed to Tuscany for some REST + RELAXATION!! We stayed at the absolutely STUNNING villa Camparone, set on the private estate of Arceno in Castelnuovo Berardenga, Siena, in the Chianti region of Tuscany. PHEW, what a mouthful, but I PROMISE this villa + the land that surrounds it is DIVINE. (If you need a map to visualize it, here you go!!)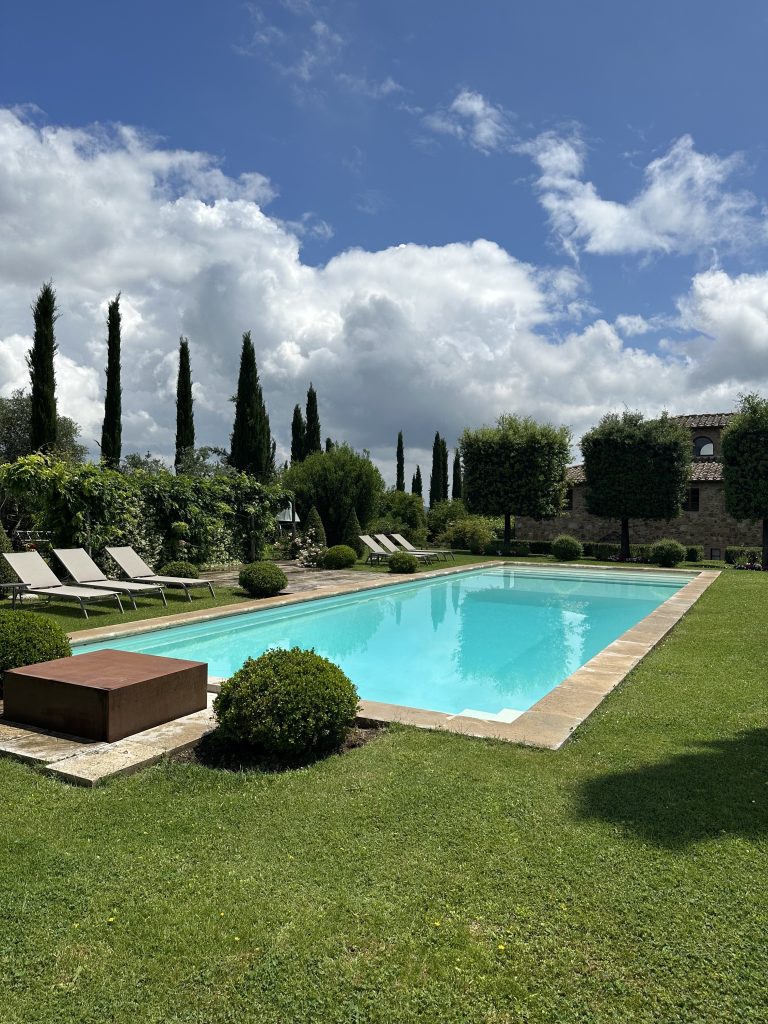 The estate of Arceno itself has a fascinating history — the thirty farmhouses that dot the estate are now all privately owned though they were once the farmers' homes. The villa itself comes with a concierge service through the Arceno Rentals Club (once again, DIVINE!!) + their attention to detail was impeccable. We were met with a hamper of groceries + wine enough to cook our own dinner on the night we arrived + enough for breakfast the following morning!! Not that we really NEEDED to cook breakfast — the caretakers left a BEAUTIFULLY packaged assortment of sweet + savory Italian pastries each morning when they restocked the wine (red + white) + olive oil that flowed freely!! (I'm also 99% sure they didn't expect to have to replenish our villa SO often, but la vita è bella!!)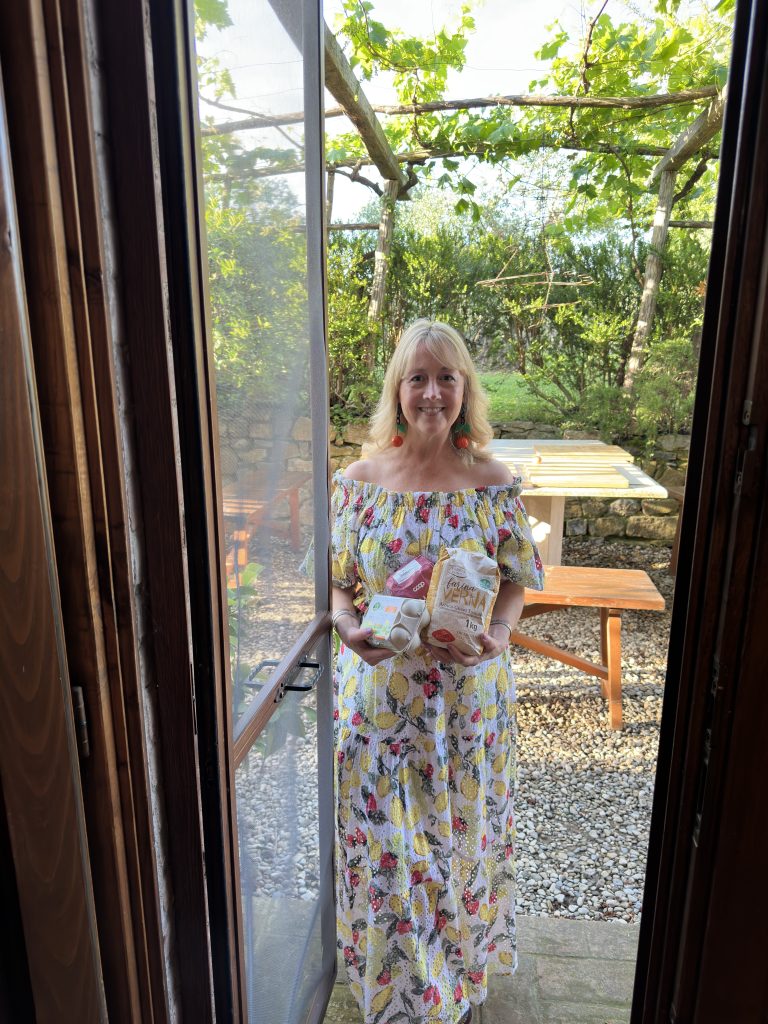 The villa itself was sold in 2019 and updated beautifully and comfortably, including the addition of SO MANY amazing (+ categorized!!) books. There were books on just about anything + everything you could think of + we had SO much fun discovering them!! Sorting through the cookbooks with inscriptions from previous guests + books given the prior owner as a gift (both in English + French) + what appeared to be some of her own books left behind, left us curious as to WHO this mystery woman was. Many an afternoon + evening were spent researching over wine, leading us to Baroness Mary-Sargent Ladd d'Anglejan-Chatillon. 
Didi, as she was known, was a Boston debutante who had graced the cover of Town & Country magazine + later married a French Baron. Her family included politicians, intelligence operatives + even the portraitist John Singer Sargent! Her mother was a famous decorator on the East Coast + clearly passed her love of beauty + beautiful design on to her daughter. As we researched more, we found that Didi wrote HER OWN BOOK!! The French Woman's Bedroom was published in 1991, edited by none other than Jacqueline Kennedy Onassis! We learned so much about Didi through the course of our stay – she loved to cook (there were two kitchens/cooking areas + a built-in pizza kitchen) + to garden (both for the kitchen + flowers), but the MOST INSPIRING was learning of her book, as looking back at what inspired such a dynamic and fascinating woman led me down so many beautiful paths!!
We enjoyed the most amazing meals, even having a chef come in and give us a cooking lesson – teaching us to roll our own pasta + make our own sauce. Our favorite was sugo finto aka "fake sauce" that somehow renders purely vegetables, spices + olive oil into something you'd swear had meat in it!! We hiked and walked the estate to a series of tiny (and I mean TINY) towns rich with history (AND more food). San Gusmè was so small it had ONE restaurant – we hiked there every day to have a coffee or glass of wine + enjoy the scenery. We enjoyed a day trip to Siena + one deep into Chianti for a wine tasting at Tenuta Fanti with the added benefit of the most beautiful church I've ever seen!! The monks there at Abbazia di Sant'Antimo make soap + honey – it's absolutely worth a trip to the winery just to see this little church!! On our last day, we drove around to a few of the other smaller villages within about 10 miles of the villa, and found one that has TWO Michelin-starred restaurants – La Bottega del 30 and L'Asinello!! We didn't have the chance to dine there, but I'd love to hear from you, Creative Tonics, if you've ever been!!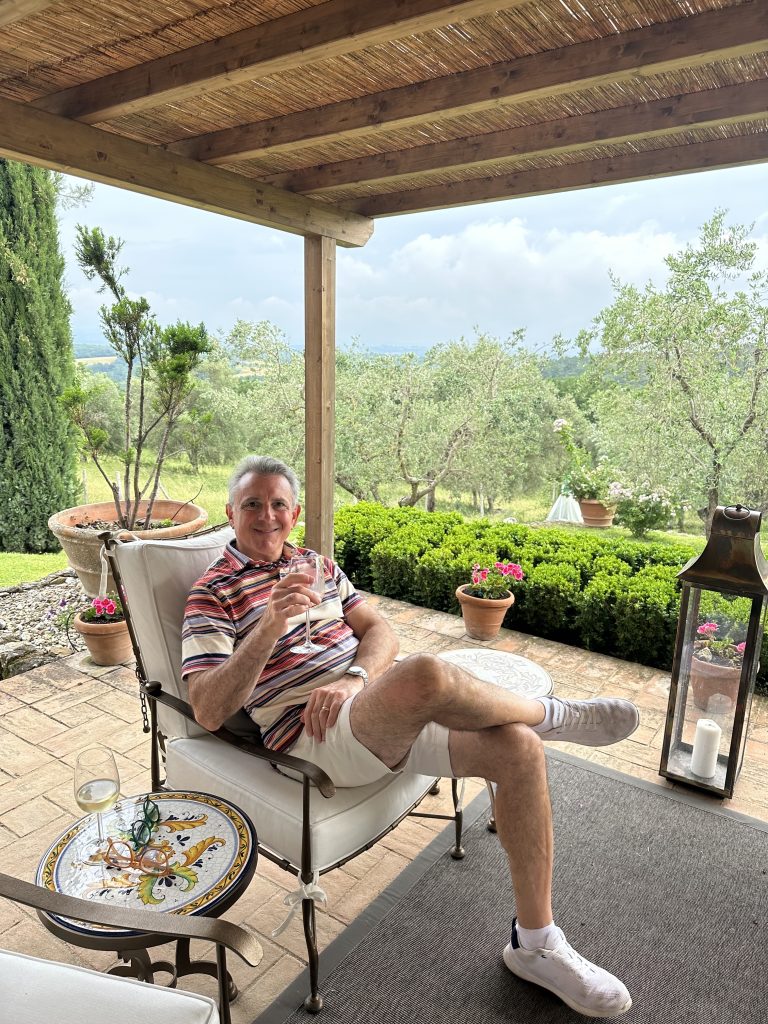 I think that most importantly, our time in Tuscany, in our villa with SUCH a history, gave our Creative Tonic crew the chance to slow down + enjoy each other. We'd originally arrived at the villa with Mr. Creative Tonic's plans for tours each day in a new hill town, but we waved our white flag + convinced him to ditch the tours + relax as a family. He CLEARLY took to it, as he was often found enjoying a cigar or napping by the pool!! It truly was the most beautiful experience to cancel EVERYTHING, play cards, hang out as a family + enjoy our time together with no agenda + no reservations but plenty of home-cooked meals. And that, Creative Tonics, is how we came upon our new family travel motto – city first, then countryside to relax!! 
The trip was, of course, SUCH FUN + a lovely time to spend with family seeing everything from ancient ruins to modern architecture. Didi's story was also a beautiful reminder to me that when I design spaces for my clients, I'm really creating a visual representation of who they are, that will resonate with them + those that see their space for years to come!! WHAT an HONOR!! 
And speaking of those kinds of full circle moments … I promised you more on my patio revamp with Morris & Co. + the Lanvin-inspired plaster tree we created with the inimitable Segreto Finishes … so, stay tuned!! There's SO MUCH more to come!! Ciao, for now, Creative Tonics!!