It's almost December, Creative Tonics! In this very surreal year, where time seems to be moving slow and yet flying too fast…the holidays are officially upon us! I realize this happy season might look and feel different from years past but I think we should make every effort to have it be one of our most memorable ones. When things aren't going as expected, I prefer to seize it as an opportunity to get colorFULL and creative! Who's with me?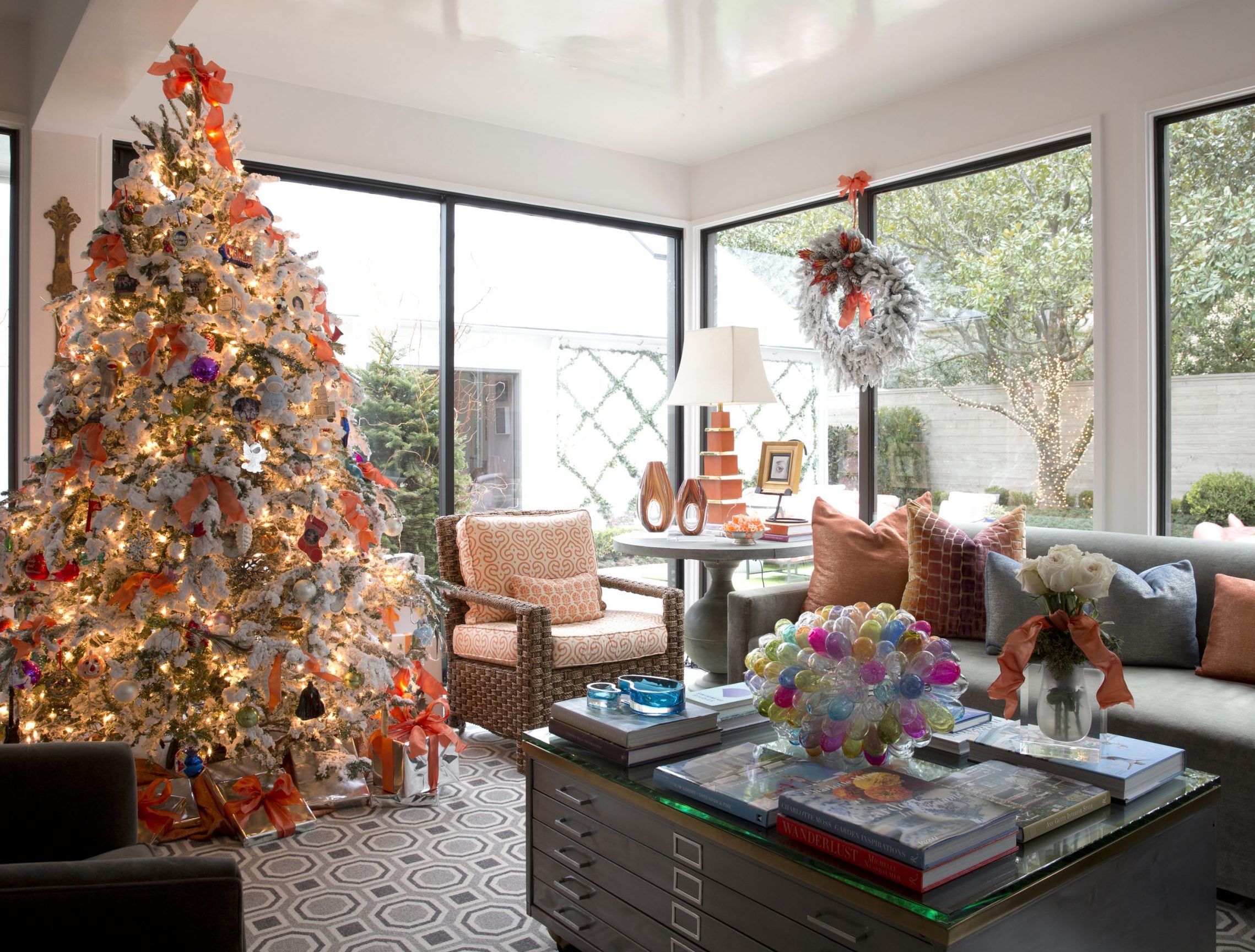 If you know me well, you know I love to have FUN! And what better way to have fun than to host a party! Sparkly gatherings invite us to forget what's happening in the world around us and lose ourselves in festive food and fabulous friends. Right now, I'm not hostessing as often as I want to, but when I do entertain, I make sure the celebrations feel significant. Whether it was Easter curled up on the sofa with bubbly, an intimate outdoor birthday picnic for four, or a toast raised over Zoom, the past eight months have been a powerful reminder that your guest list doesn't need to be long for your celebration to be thoughtful and significant.
So, whether you plan to gather with loves ones in person or from afar this holiday season, I'm sharing a few colorFULL entertaining tips that I hope inspire you to make the most of it!
1. Use What You Have
If you've ever attended one of my parties, you know I love, love, love a theme but being the perfect host doesn't mean rushing out to buy a ton of new stuff (unless you want to, of course). Take inventory of what you already have that could be easily put together…even if it doesn't match. Think about how fun your table could look if everyone had their own different place setting! Don't get stuck on traditional concepts and color palettes – shake it up! Choose themes that bring you joy and that colorFULL vibe will flow through into every aspect of your guest's experience!
Check out this fun mix I pulled together for a dinner we hosted with Design Leadership Network: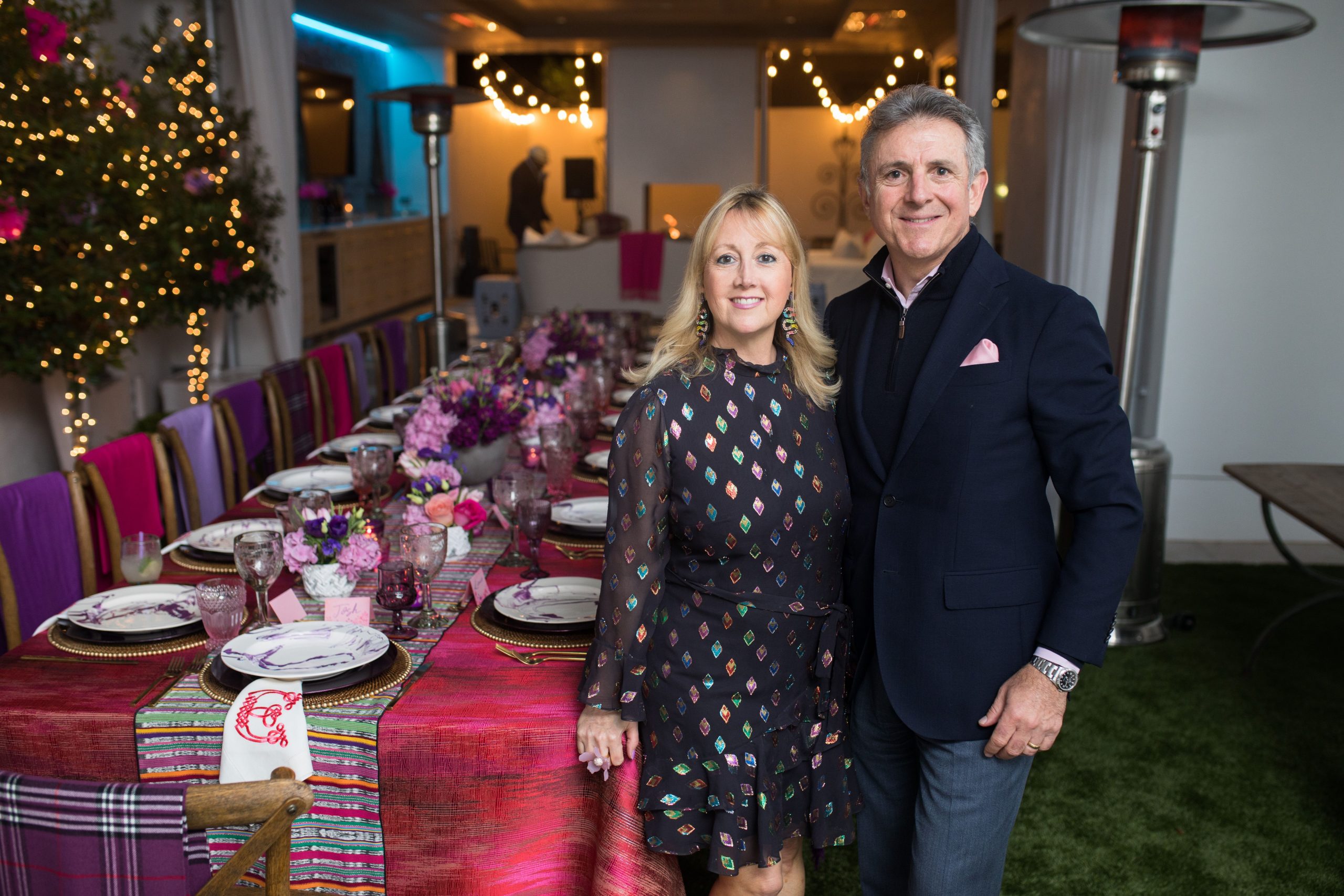 I love pulling books from all over my house and stacking them up on tables. Even better if their titles tie into the theme of the party, but if that's not possible, they're still works of art that make fabulous conversation starters!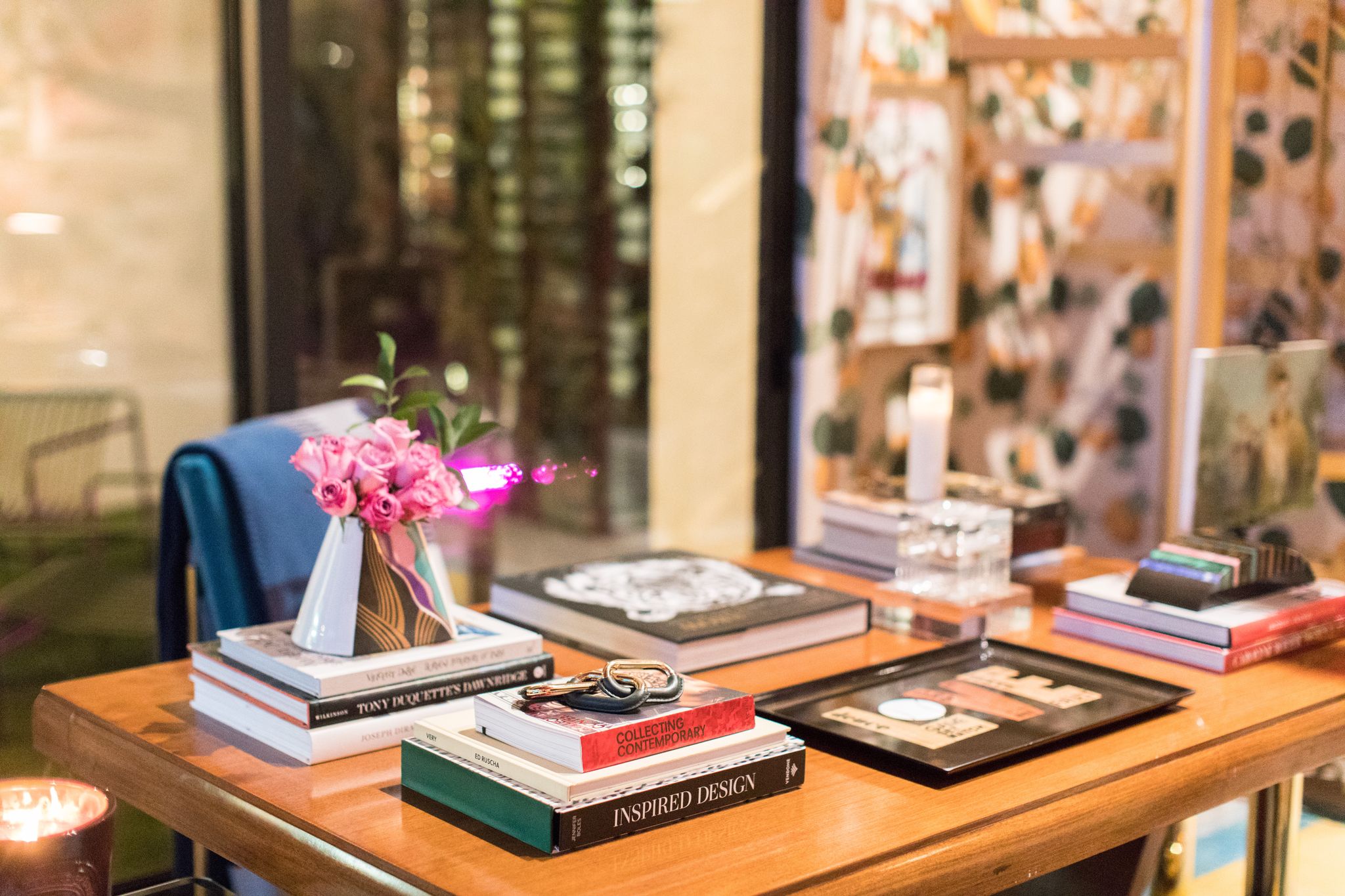 A few years ago, I decorated my home for the Kappa Holiday Pilgrimage and decided a colorFULL holiday in MY home meant decking the halls in pink, lavender, blue and tangerine accents… because those are the colors that adorn my house anyway!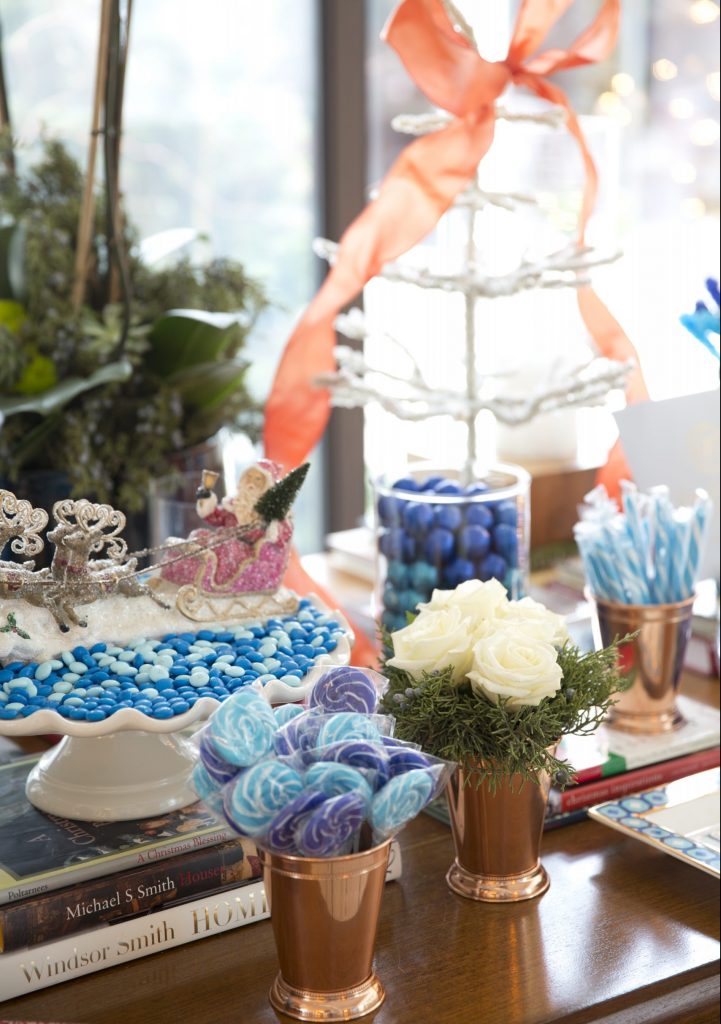 2. Pull Out The Good Stuff
Living a colorFULL life means weaving delight into everyday moments and entertaining is the perfect opportunity to do just that! It doesn't matter whether you're hosting a formal seated dinner or a casual event where guests come and go as they please, make it brilliant and pull out the good stuff!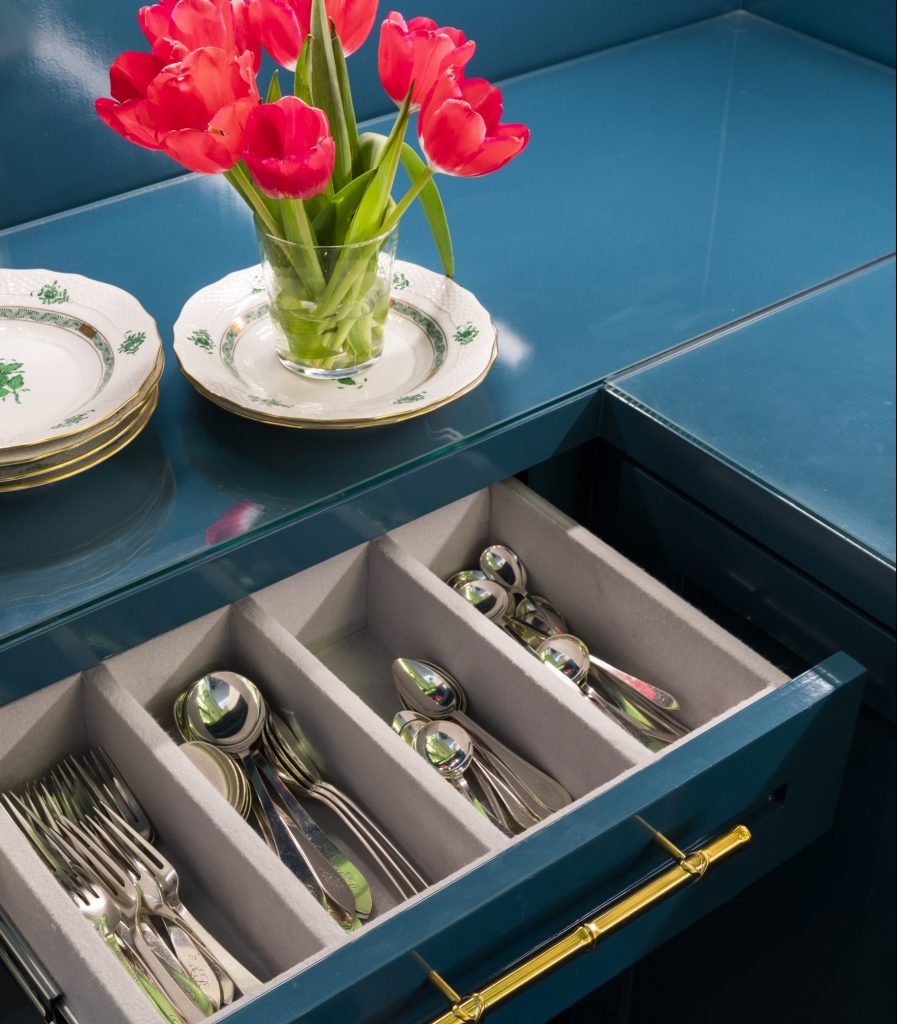 Who doesn't love a formal china cabinet outfitted in unexpectedly vivid hues? Rich blue and green complement the family's china pattern and will play just as nicely with others if they swap out their settings seasonally! If you're like me and love changing this up, be sure to pop into antique stores and estate sales whenever you get the chance. You'll find that treasures abound and collecting pieces over time means you'll always have brilliant new options to mix and match!
Oh, and don't be afraid to experiment with varied colors and textures, Creative Tonics! Entertaining is supposed to be FUN and your table should reflect anything that brings your heart joy! Here are just a few colorFULL tables I've pulled together over the years: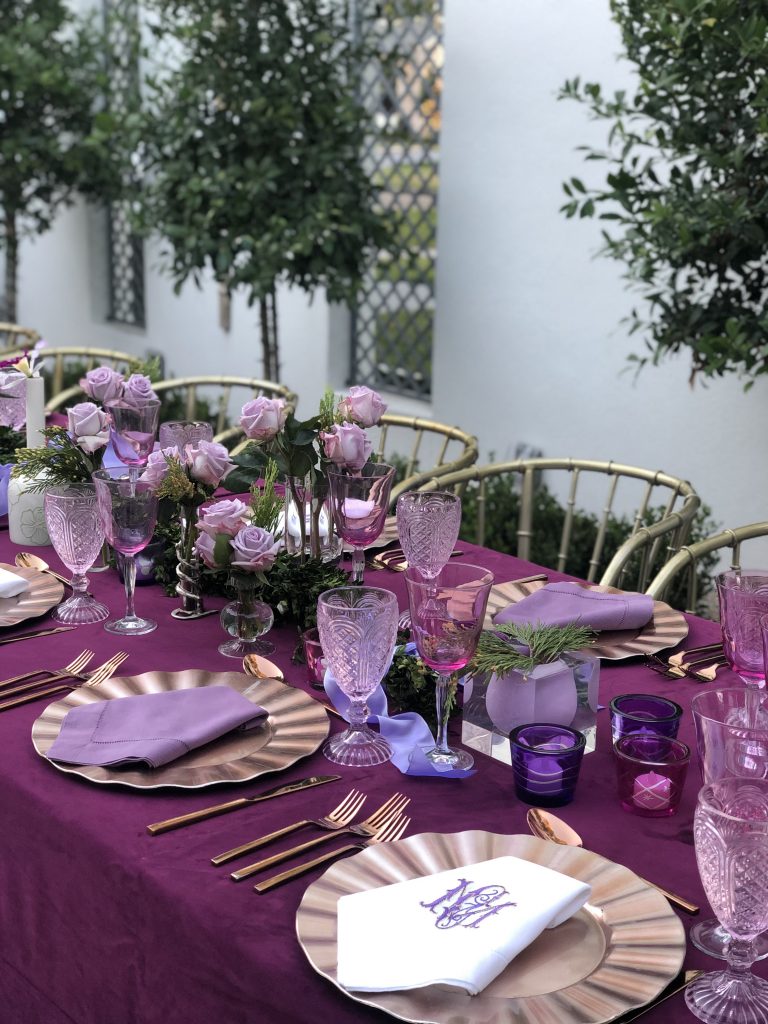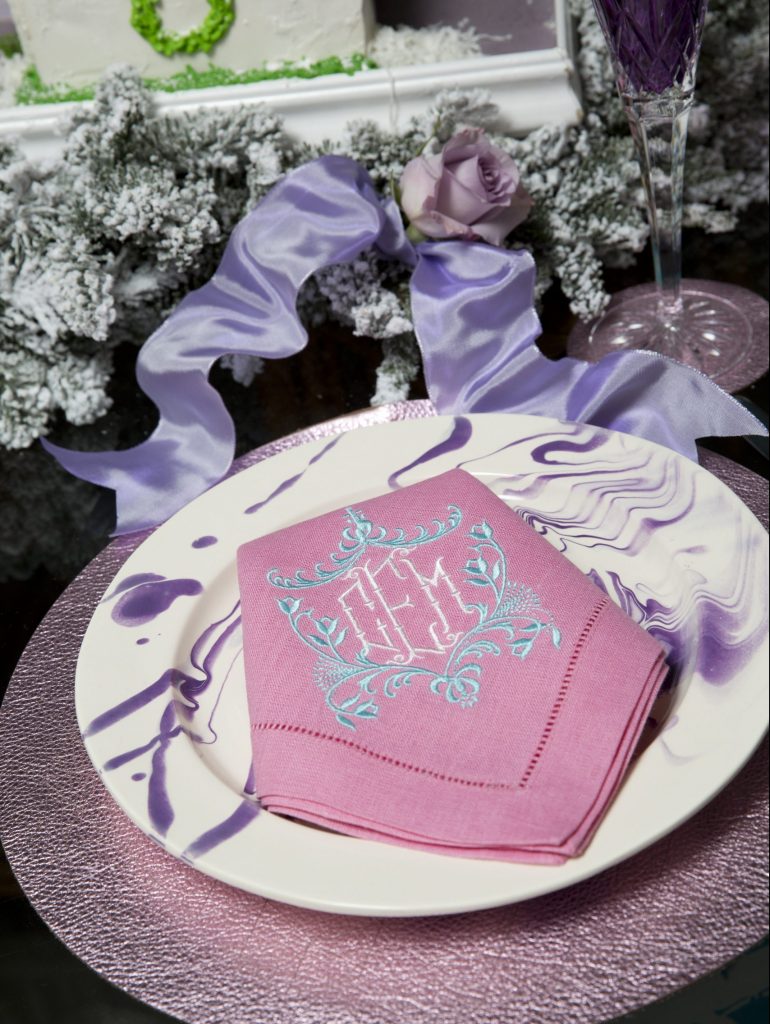 3. Dominate the Details
ColorFULL entertaining begins the moment your guests open their invitations and every touch point from then on is an opportunity to WOW and run with the theme! It's well known that design is in the details and I'm here to tell you that successful entertaining is too! I love kicking things off with a fun invite a la By Blair Designs. Blair has the most original ideas to make any party theme come true in the most imaginative ways… she will work with you on a special illustration that matches your setting perfectly (the invite below is a nod to my front terrace) and she knows how to set the tone for everything from holiday dinners, engagement parties, birthday surprises and baby showers! Get her on board immediately!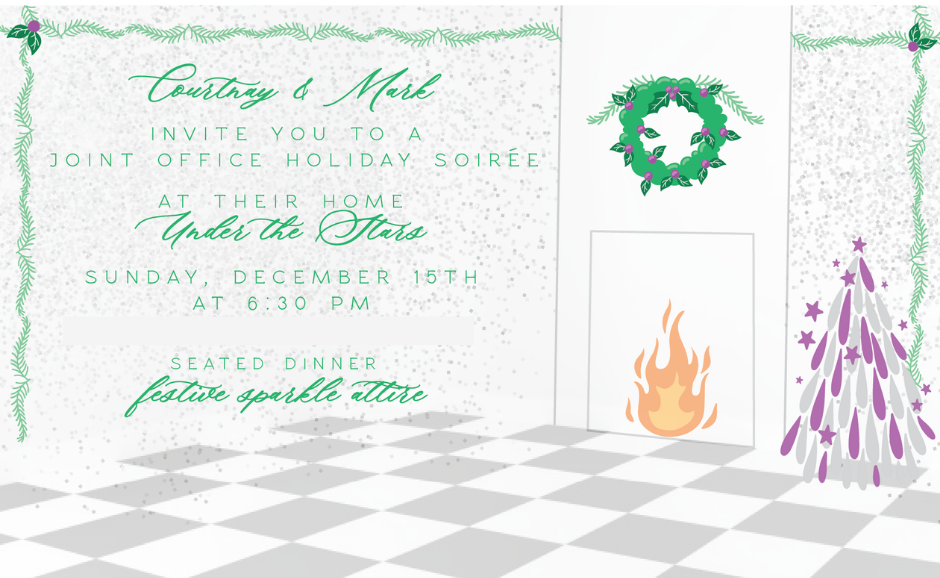 Once you've settled on your invitation, use it to help set the mood throughout your home! Weave any colors, textures, and ribbons into your decor and place settings, or go wild like me and order custom napkins and palette-appropriate toilet paper (my go-to hue is purple – no surprise there)…talk about a colorful surprise!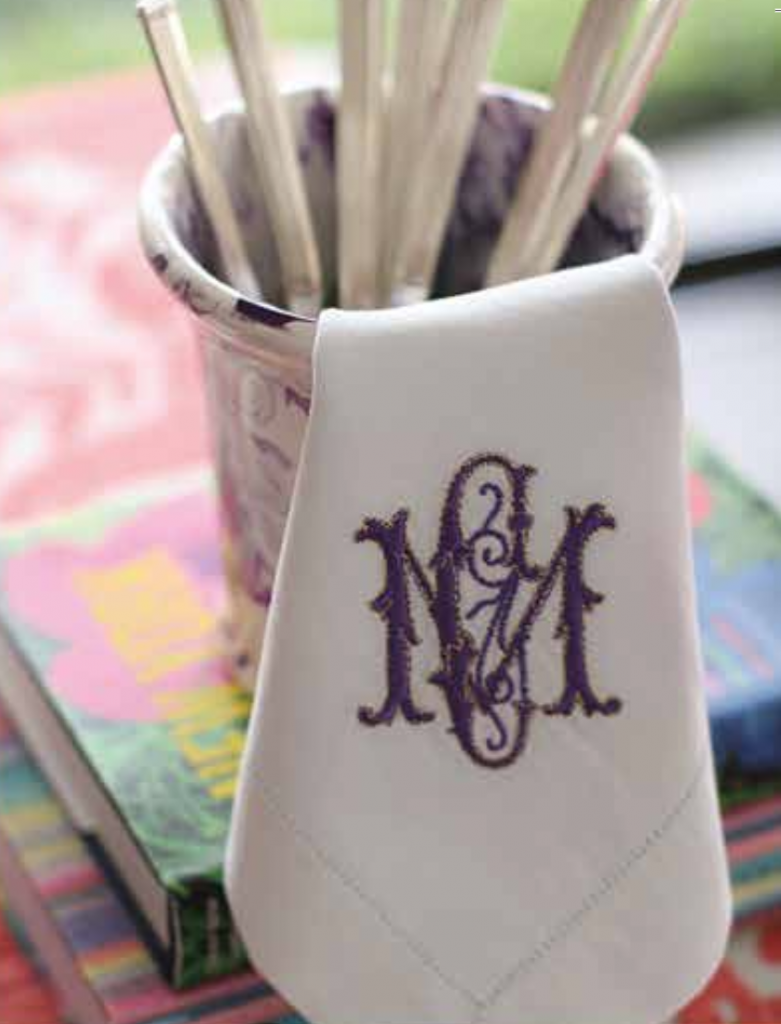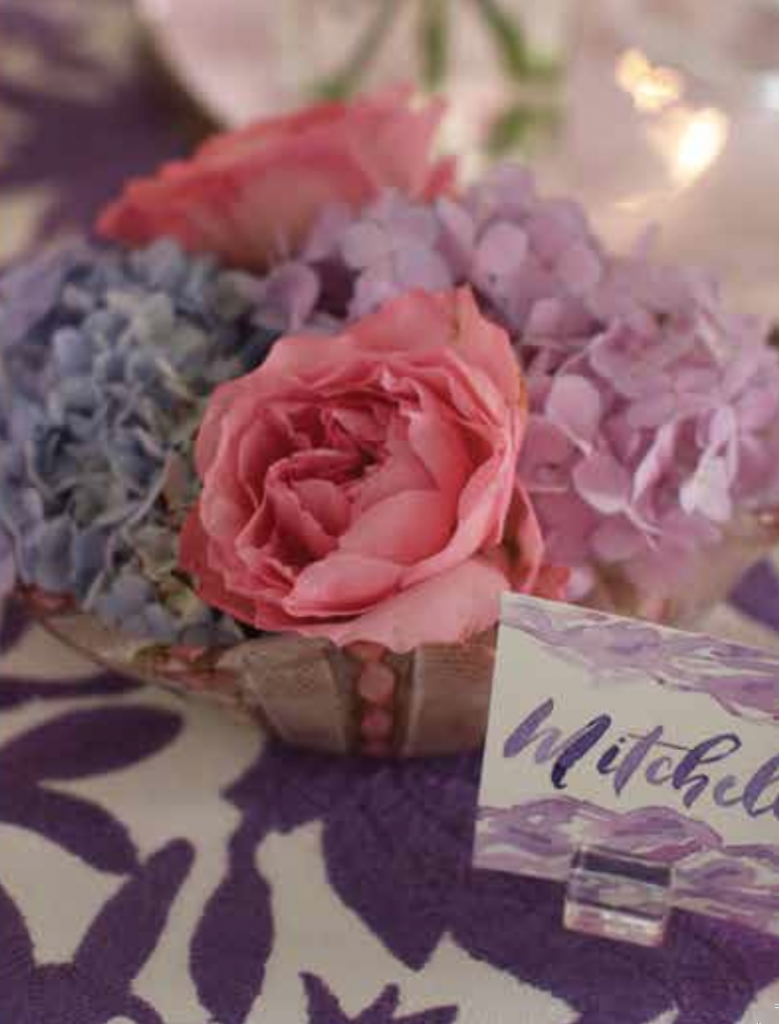 [Photo Credit: Entertaining at Home: Inspirations by Celebrated Hosts by Ronda Carman]
4. Set the Tone With a Signature Cocktail
One of my very favorite ColorFULL Entertaining tips: serve a signature cocktail in a special cocktail glass! Depending on your skills at the bar, you can opt for something grand or keep it simple, like pink champagne in a pink glass high-ball. Either way, ALWAYS be sure to greet your guests with a colorFULL cocktail in hand!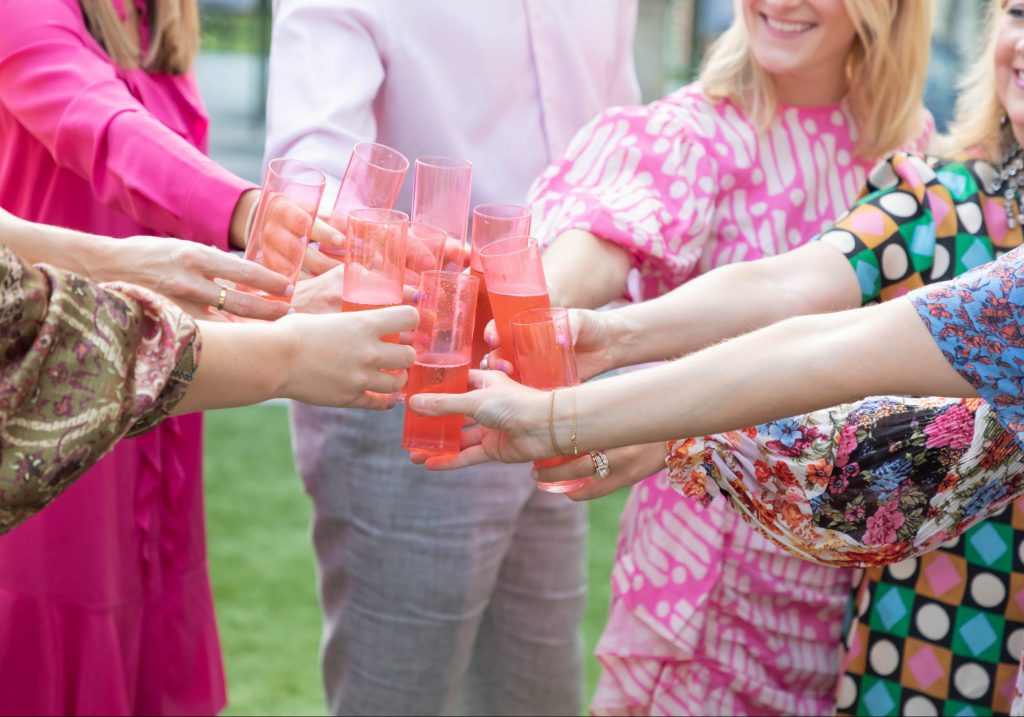 Speaking of, I couldn't help but share this Poinsettia Cocktail recipe from my friend Pam at Fully Mediterranean that should definitely make its way into your rotation this holiday season: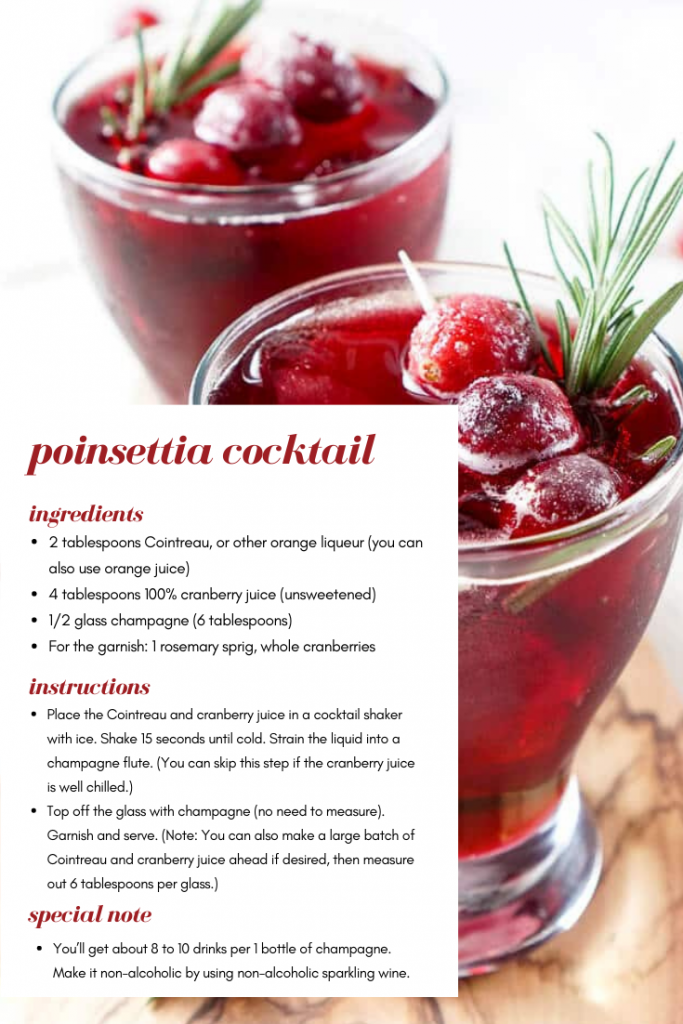 Psst – Pam Fullenweider is a registered dietician nutritionist who specializes in the Mediterranean Diet. Pour yourself a Poinsettia Cocktail and check out Fully Mediterannean for meal planning, nutrition counseling, and cooking classes! I'm sensing a fabulous gift idea…
5. Spoil Your Guests
This is the most important colorFULL entertaining tip of them of all! I love to have a "mystery guest" show up… surprises are so much fun and you can talk it up before the event. Imagine how excited your guests will be before they even arrive! I recently hosted a group of my high school girlfriends and my "mystery guest" was our beloved 11th grade English teacher!
I also love a little surprise take-away when the festivities come to an end. Think springs of rosemary from your garden bound with colorFULL ribbons your guests can take home to cook with the next day or a mini bottle of bubbly! Or you can really take things up a notch and monogram napkins or coasters for every guest! If you decide the custom journey is for you, be sure to call on Hallie Harrison Designs or Cristin Miller Designs – their work is what monogram dreams are made of!
Whatever you choose, remember that these are tokens of your love and gratitude. Time is sacred and your loved ones chose to share theirs with you.
We're thrilled you stopped by + hope you'll share your colorFULL entertaining tips by dropping us a note below!