SPRING has officially sprung, Creative Tonics, and you know what that means…it's time to take this party OUTSIDE! We may be called *interior* designers but the truth is, we design for EVERY area of the home, including patios, porches, lawns + cabanas!! I'm a firm believer that your outdoor environments should serve as an extension of your home and why wouldn't you want to entertain outside just as spectacularly as you do in?!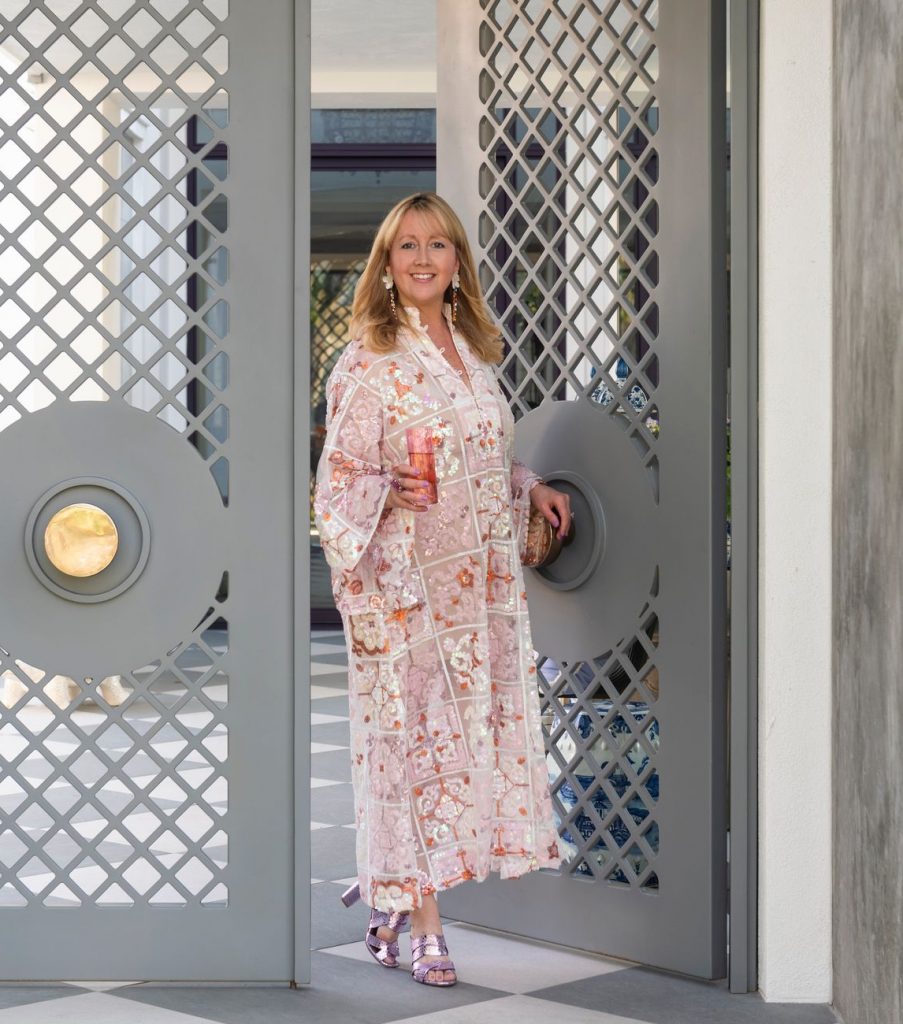 Now that things have eased up a bit down here in Houston, I am ON IT! I'm currently planning two outdoor graduation parties that I like to call La-TEA-Das for high school graduates (one being my precious goddaughter!!), a baby shower + an outdoor 40th birthday party! It's going to be a WILD SPRING, my friends, so I hope you're ready to head out to the garden…let's go!
Get Inspired

Before one can host brilliantly, one must be brilliantly INSPIRED! Sometimes I find inspiration in a statement fabric, a song, or even a china pattern but one of my very favorite places to source inspiration is within the pages of FABULOUS coffee table books!! You can truly never have enough + these beauties are sure to take your garden parties to the next level!!
We're sharing some fabulous things here but we hope you'll head over to my Creative Tonic Amazon store where you can shop 150 colorFULL goodies all in one place!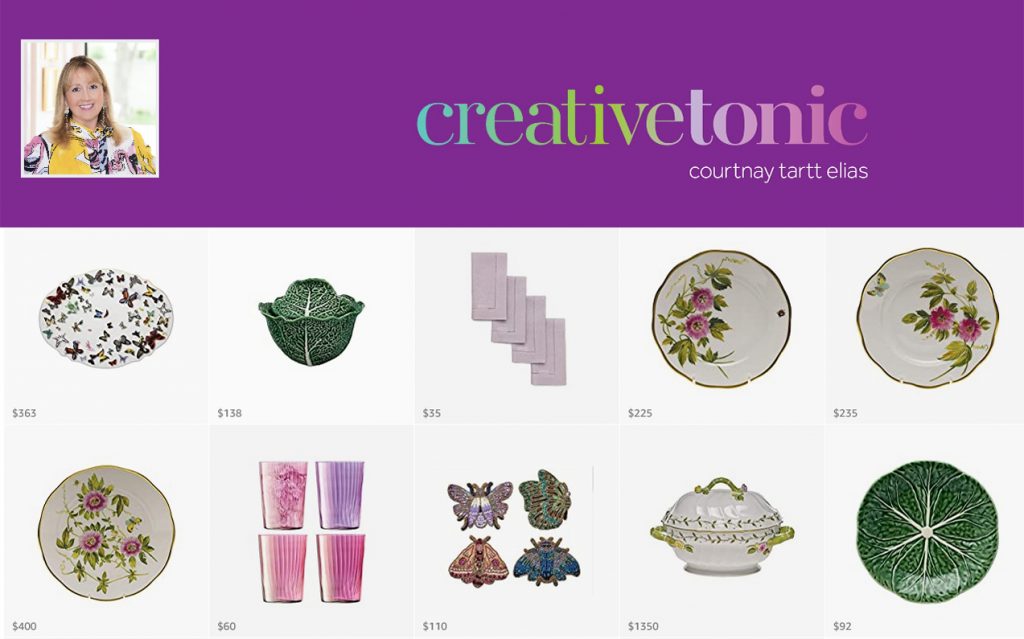 Keep It Light + Carefree

We ADORE outdoor furnishings that look and feel like interior pieces but with an added dose of durability! The transition from inside to out feels incredibly seamless and the high performance outdoor fabrics make it a total breeze for any hostess to let loose and entertain carefree!
But Don't Forget the Good Stuff

There's no time like the present to use the good stuff, darling!! Set the tone and celebrate the brilliant + ceaseless BEAUTY that exists in the world around you! I love laying the foundation with super vibrant plates + then building off of that color story with colorful glassware and complementary linens. Forget matchy-matchy and opt instead for combinations of BRIGHT, BOLD, BEAUTIFUL colors that bring you joy!!
Let Love Bloom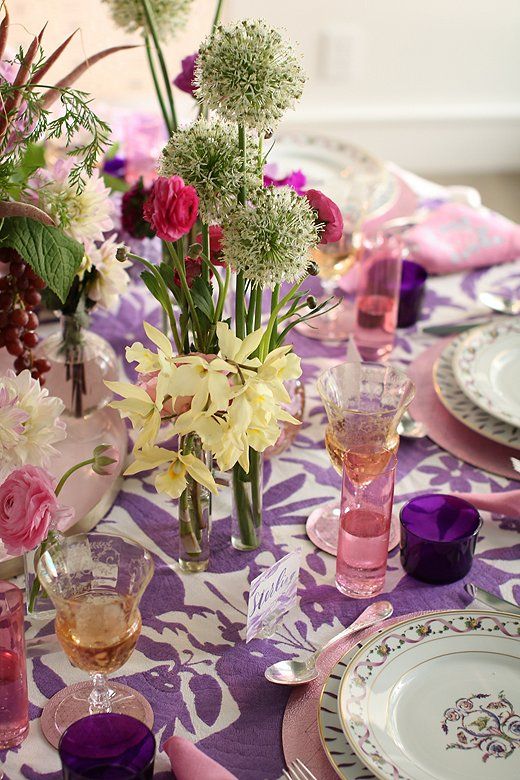 My family has always shared a passion for beauty that BLOOMS! I even called my grandmother Flower and I often talk to the Grande Dame of Creative Tonic (that's my mom for those of you who may be new here) about how often I remind clients not to shy away from bright hues! I tell them to look around – our world is COLORFULL and flowers are one of the most magnificent examples of Mother Earth's natural beauty!! So, when it comes to floral arrangements at a garden party, remember my motto: more is splendidly MORE! Here are a few vases, urns + vessels that really bring it all together plus a nifty tool every hostess needs in her party planning kit!
Bring On the FUN + GAMES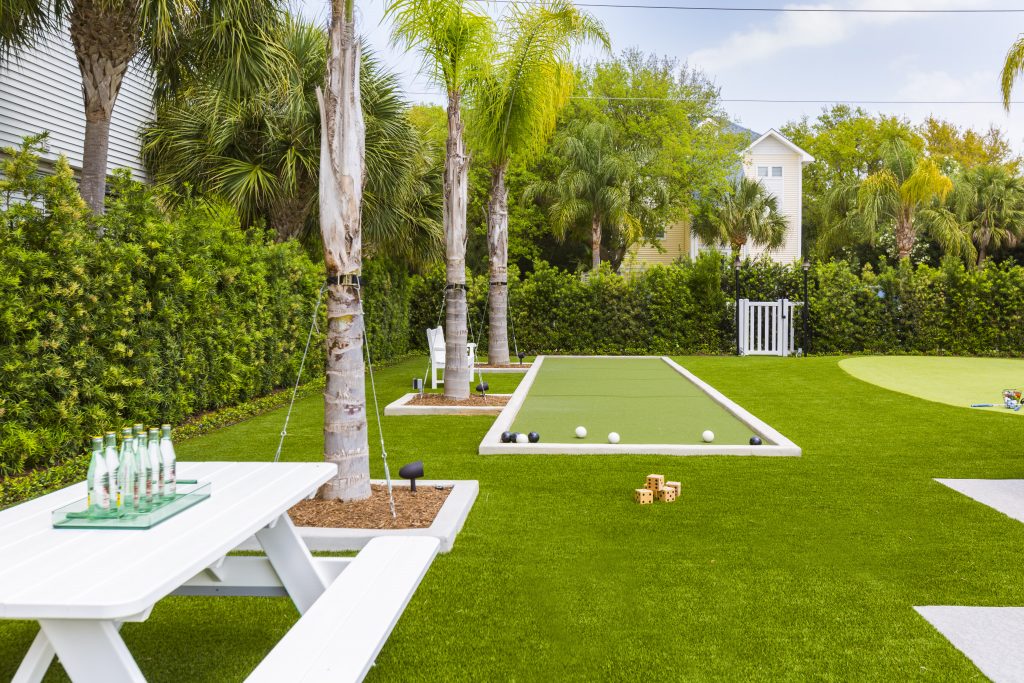 Okay, you have your theme and your color scheme but what's going to make your latest extravaganza memorable?! How about some friendly games in the garden?! Nothing pairs more nicely with a bottle of bubbles than a round of bocce ball or backgammon (especially when you're playing on this oomph outdoor backgammon table – I'm dying to use in a project)!
Dress the Part
Who doesn't ADORE dressing for a garden party?! It's truly one of the most exciting events to plan attire around + you can get away with the most COLORFULL ensembles, so you know I'm ALL in!
Spring is such an invigorating time of year for so many reasons + this year the hope and healing that accompany the season feel even more meaningful. We're slowly but surely finding our way back to one another with a new appreciation for how precious these moments we share together truly are. Whether you pull from all of my tips or just one, I hope this inspires you to make the most of every moment you share with your people!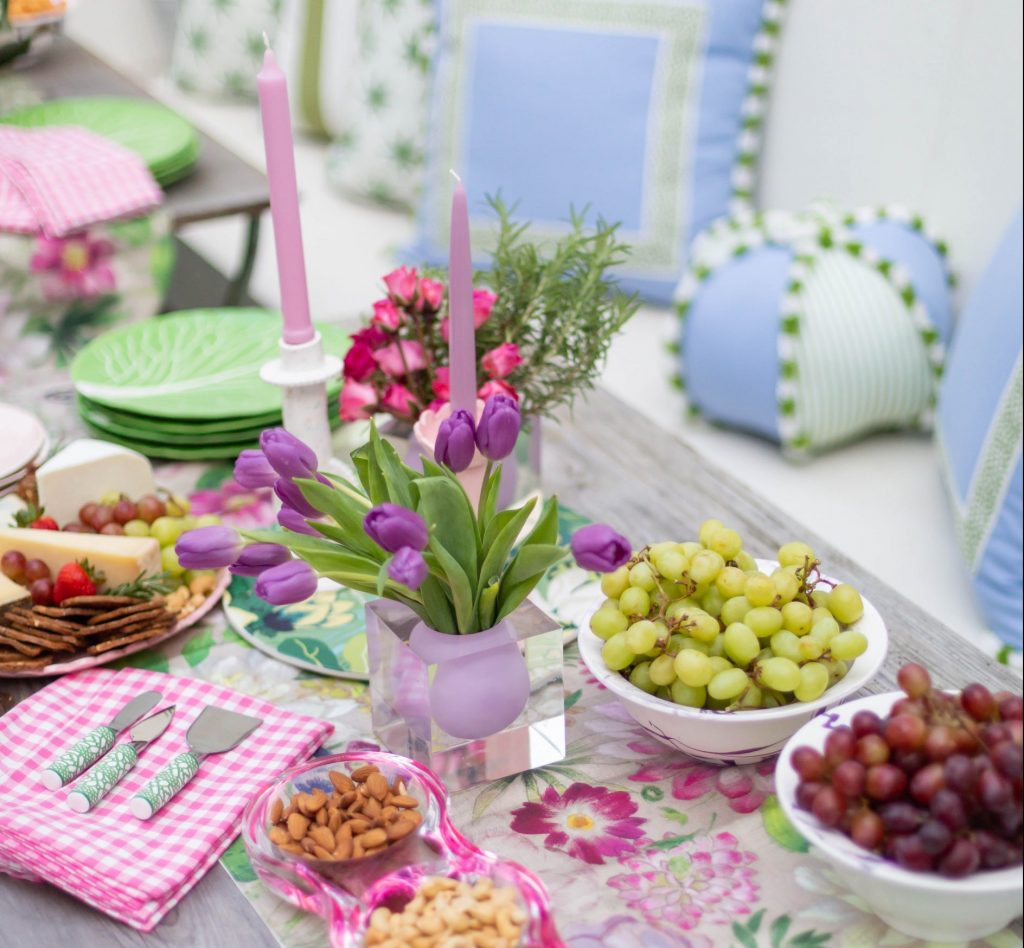 Be sure to drop me a note with your colorFULL garden party ideas!