Summer is OFFICIALLY here + I could not be more excited about all of the colorFULL FUN this season brings! Think towers of flowers, relaxing waterfront family gatherings + an undeniable call to make things as elegantly SIMPLE as they can be!! There's nothing better than visiting with loved ones while soaking up sunshine and the SWEET scent of jasmine in bloom + Houston weather calls for an EASY-BREEZY approach to entertaining. With that in mind, I'm sharing a few of my very FAVORITE (floral-inspired) tips for hosting your nearest + dearest this summer!!

Outdoor Living is E-A-S-Y
When you're faced with triple digit temps, you may as well grab a fan + find your place in the shade!! Bring those tables outside or toss a blanket on the covered portion of your lawn and enjoy al fresco dining at its FINEST!! FLOWER Magazine included my own outdoor oasis (AKA my front yard courtyard!!) in their latest issue + I think it beautifully demonstrates just how much my family enjoys spending time together outdoors. From bocce ball to a covered spot for watching others play, we've got it ALL out there!!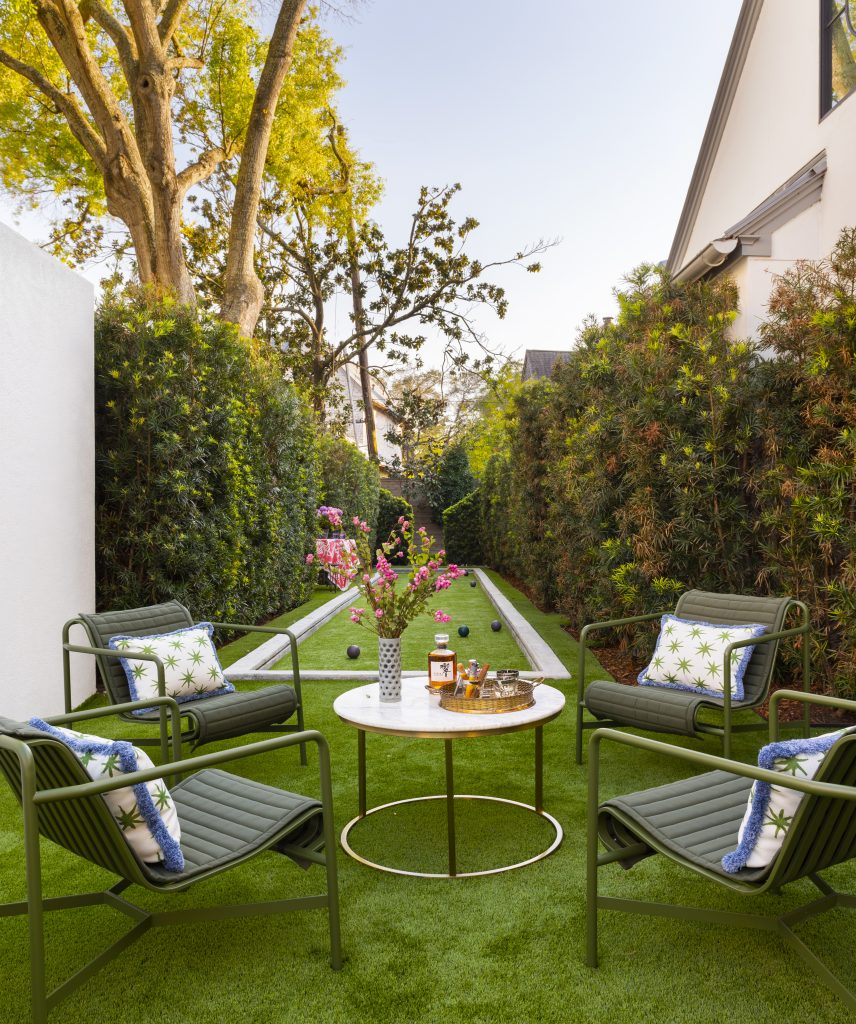 Of all of my go-tos for outdoor entertaining, setting a BRIGHT, floral-focused table is my favorite!! Mix + match your tableware, silverware, and glassware – summer is GLORIOUSLY wild + relaxed, just as your table should be!!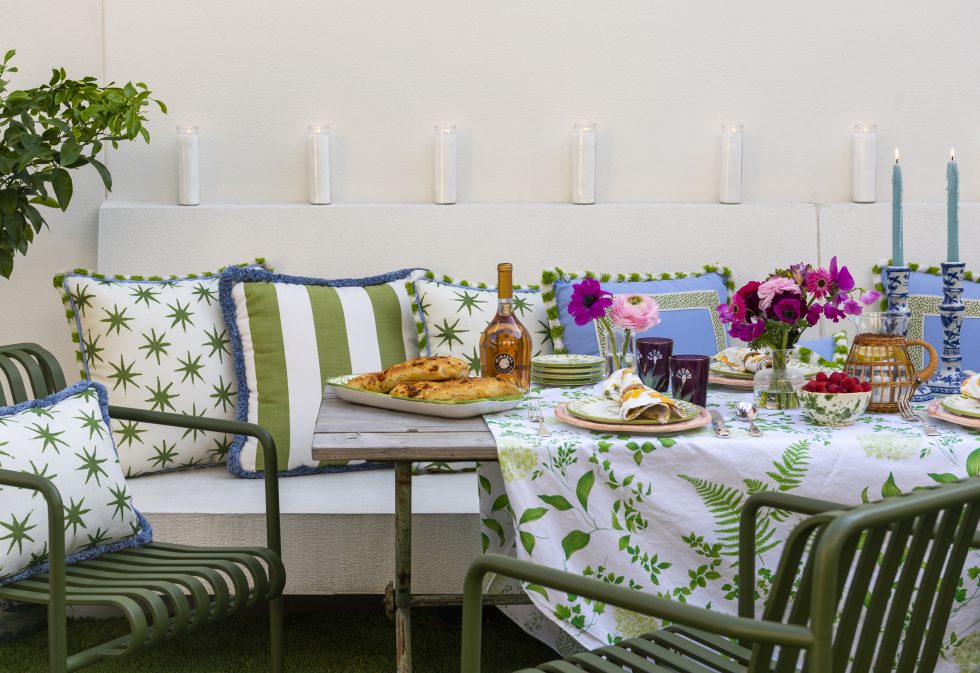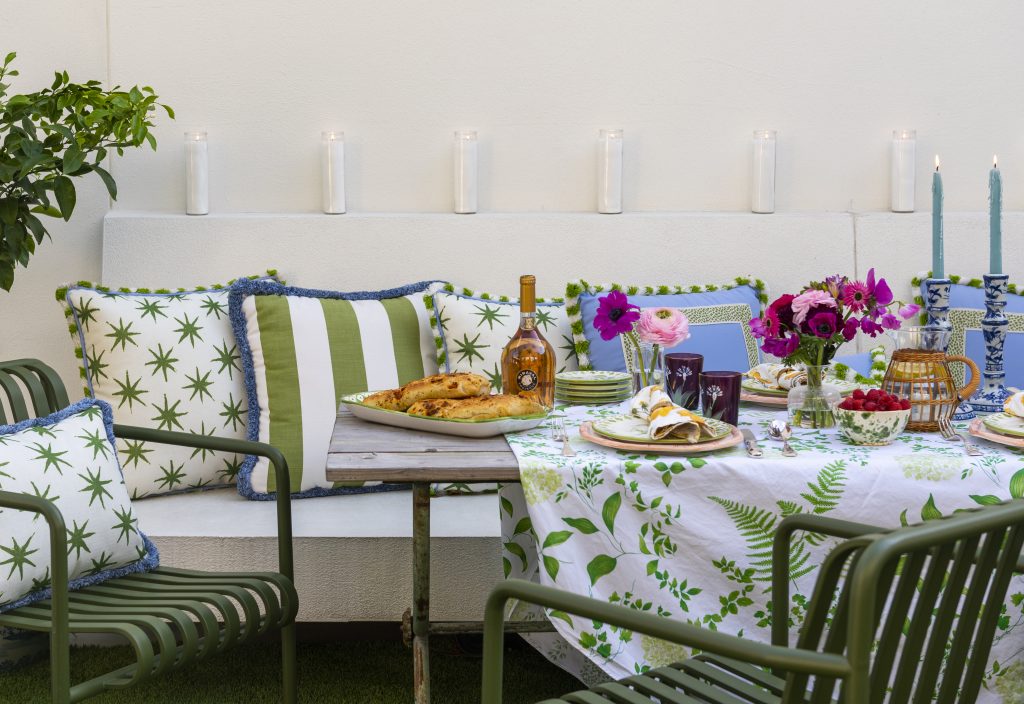 Speaking of RELAXED
What's better for floating around in hostess mode than a caftan?! They're ELEGANT, easy + supremely comfortable, even on the hottest of days!! And the options are endless – bright, subtle, patterned, solid, silk, cotton…the list goes on. I ADORE them and I'm here to share a little secret – I pick up my very favorite caftans at La Vie Style House. Designed and exquisitely handcrafted in Dallas, they offer the most delightful selection of vintage-inspired prints, lace, embroidered + sequined looks that are truly to die for!!!!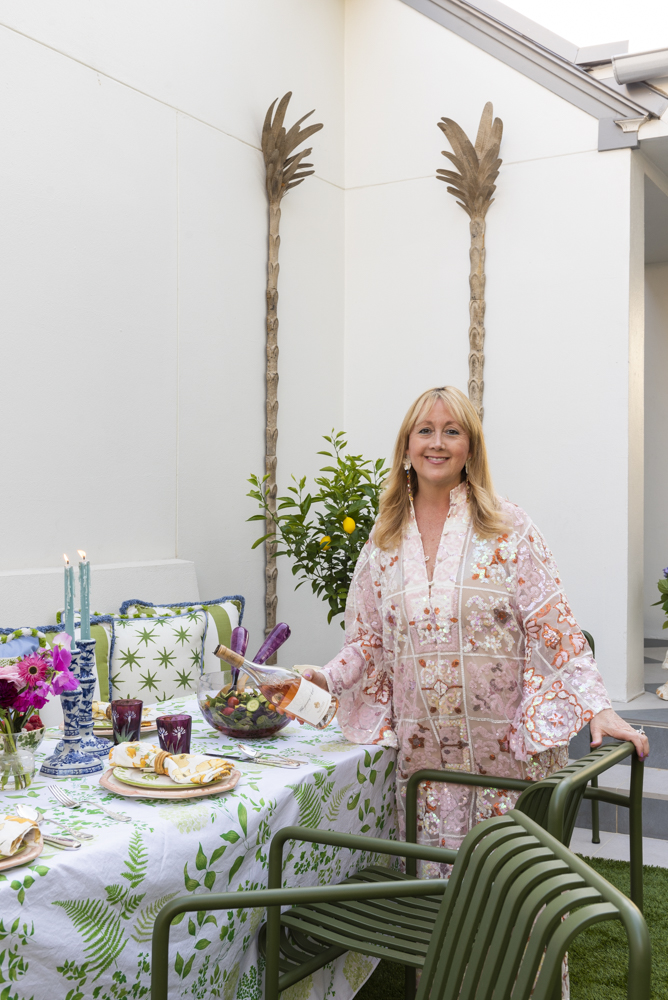 Okay, Creative Tonics!! It's time to head outside + have some FUN!! But first scroll my efflorescent entertaining edit to be sure you're ready to make the very most of this VIBRANT + FANCIFUL season!!!