When I think of long summer days, Creative Tonics, I always wish for a big, VIBRANT bowl of fruit salad!! After hours in the sun, lounging by the pool + getting some much needed R+R, there's nothing I CRAVE more than some fresh fruit. Not only is it a DELICIOUS summer staple, but a good fruit-based recipe or even fruit as decor make for a BEAUTIFUL summer table setting. But why stop at the table?! For a refreshing colorFULL summer (or hint of summer year-round), here's how I'm taking fruit outside of the kitchen + into my everyday design. 
The BEST Fruit-Filled Recipes
To kickstart your fruitFULL summer, you'll need a few SHOW STOPPING recipes to really impress your guests! For me, a delightful fruit cocktail for group serving is a must!! Try this wedding punch from Delta Magazine!! If you're serving up a fancier meal, this adaptable fruit pastry makes plenty for your ENTIRE party!! This fresh fruit tart uses peaches, blueberries and strawberries, but you can fill in any of those with whatever fruits you have on hand!!
When I'm really looking for a bit of NOSTALGIA to go with my hankering for fruit, I ALWAYS turn to Flower's Banana + Creamy Peanut Butter Summer Salad. My grandmother, Flower, made this salad for my mother when she was a little girl, and my mother made it for me! In turn, it was always a summer staple for MY three boys who still request it often!!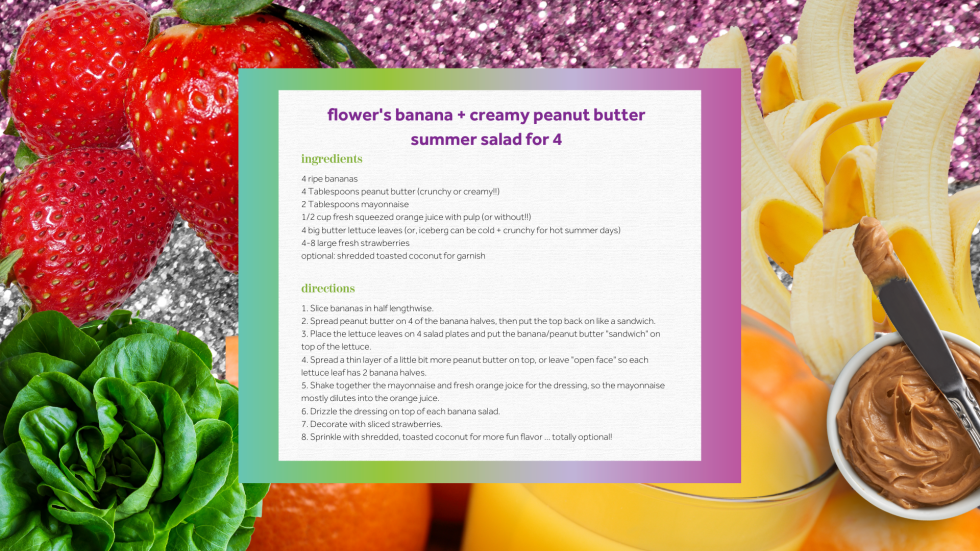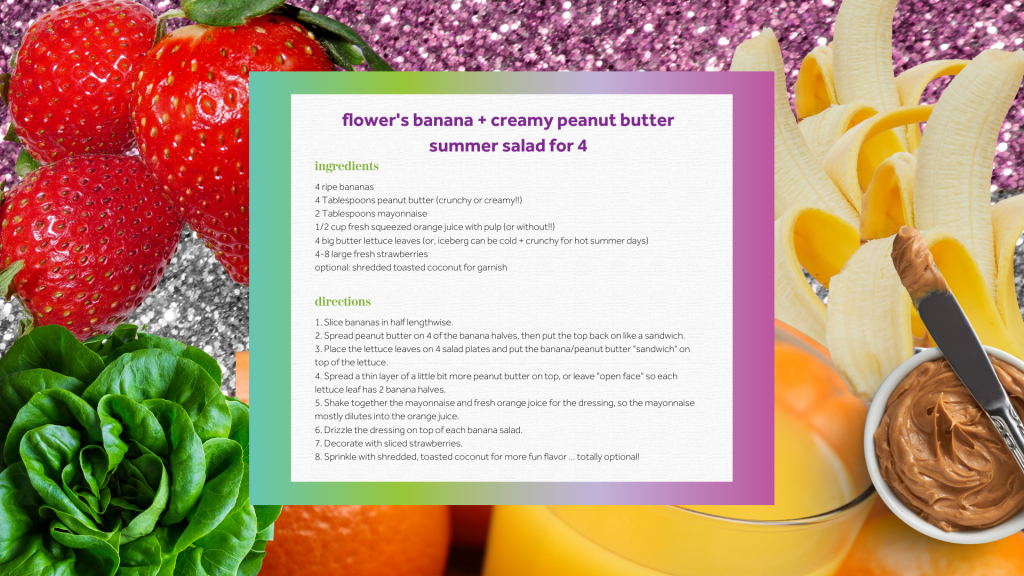 Fruit Bowls are Forever
You know we couldn't talk about fruit salad without getting into the fruit bowl!! Even though it's a CLASSIC year-round kitchen staple for anyone, this summer I'm loving UNIQUE, vintage fruit bowls with a special flair! A simple white ceramic will do the trick to really make your produce POP, but some special finds will stand out ALL on their own!! 
And truly, why stop at the fruit bowl or the kitchen!? I'm a BIG fan of adding a touch of whimsy to your wallpaper with a fruit motif, or art depicting fruit, seeds + berries + OF COURSE, adding fruitFULL fashion to your everyday wardrobe. The possibilities are endless, Creative Tonics!!
Keep scrolling to discover all of my FAVORITE fruit finds for this summer season!!